Xero integration overview
Zelt is an approved Xero integration partner and the highest rated HR integration with a 5-star average review. Here is how you can setup and use the integration in Zelt to automate payroll, invoicing and expenses.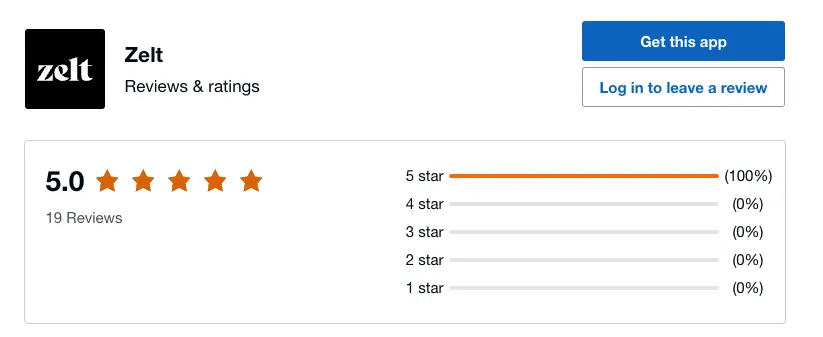 Table of contents
Integration overview and features
Xero is a powerful all-in-one solution for your business. Run everything smoothly, keep tidy records, and make compliance a breeze with this integration between Xero and Zelt. Once connected Zelt will enable admins to see user access and use additional Accounting functionality in Zelt when running payroll.
Signing up with Xero
The simplest way to connect your Xero account to Zelt is to get connected from Xero app store or create an account through this.
The simplest way to connect your Xero account to Zelt is to get connected from Xero app store or create an account through this.The simplest way to connect your Xero account to Zelt is to get connected from Xero app store or create an account through this Sign up with Xero link.
Follow the OAuth flow from there to get your organisation created on Zelt in a few simple clicks. When you select this way of setting up your integration – we will lead you to creating a Zelt account first, as this is a requirement. We will read some basic information about your Org and pre-populate the sign-up form. You will still be able to make any changes if necessary.
Connect your Xero to Zelt
You can also always connect your Xero account to Zelt from the app itself once your organisation account is all set in Zelt and you would like to start using integration functionality with Zelt. In order to authenticate your Xero account in Zelt, head to Apps and then click "Add Apps". Find Xero app in the App Store and click "Connect". This will re-direct you to the authentication flow in Xero. Please select the correct organisation you would like to connect before proceeding, if you have a few in your Xero account. You will be able to check all permissions you will be giving Zelt with this integration.
Manage access to Xero from Zelt
Once you have successfully connected Xero you will be taken back to Zelt and you will be able to see your people directory. Zelt helps you gain a better understanding of your Xero usage as you can track who in your team has an account and if there are any people that have already left your organisation that should be offboarded from Xero. Check "External" tab in your App Directory to see if there are any ex-employees who remained active on Xero.
Import employee payroll information
Xero integration on Zelt allows you to save time on onboarding users and filling out their profiles. Instead, if your company is already set in Xero you can use import functionality to populated existing user's accounts with the important information your already have stored in Xero. To start import, make sure you have access to Company Settings first. Then navigate to the Import tab. Here you have to select the Data type first. Select Payroll information to benefit from Xero's integration. In step 2 "Source" select Xero and click Continue. The next step will show you a matching table where you can match imported users to your Zelt account and existing employees' accounts. For each user select a respective record in Xero from the drop down. If you can't see any of the Xero accounts – check if any account have been matched automatically. You can only match 1 Xero account to 1 Zelt employee profile. You can also undo the matching if you selected an incorrect person by clicking "X". Once every account that you would like to import has been selected, click "Continue". As a final step you will be shown all successful imports and the exact information that has been added to Zelt.
Set up accounting codes for Payroll
Zelt allows you to run payroll seamlessly for the whole team. Integration with Xero will push your Accounting journal when you complete each month's payroll. Zelt's payroll flow makes it easy to manage all additions, deductions, income balances and tax payments. In order to successfully sync your accounting journal, you need to make sure that your accounting codes are set up correctly. Go to Salary app and click settings to access your accounting code settings. You can do this manually or integrate with Xero and select codes from there. Example of Accounting Codes matching (Note: This is an example and not an advice on how to match your codes)
Pushing Accounting Journal
Once you are ready to run payroll and get to the accounting step Zelt will take care of translating all of your employees salaries, deductions and more – to sync it correctly to your Accounting software. Once your Xero integration is set up, you will see the following flow:
Going into Salary app, check that every employees salaries and deductions are correct.
Click to "Process Payrun" to submit your final figures for the payroll for this month.
Once you have launched the flow, you will see the accounting step and check the notification there. It can be one of the following:
✅ Accounting Journal sent successfully.
✅ Accounting Journal was manually marked as sent.
❌ Accounting Journal failed to be sent. The last message means that there was an error. Please check detailed transcript for the error and see if you are able to resolve this yourself. You can send us an error report via an in-app chat if you are unsure about it. Once resolved – you can mark journal as sent. This will complete the step. You can also download the CSV file for this month's journal.
4. Complete Payrun and close the page 👍 You will be able to come back to any of the closed payruns and retrieve the CSV accounting journal file for any previous months.
Settings and removing the integration
Once Xero is connected to Zelt you can always access integration in the settings. Click on the app and then navigate to a gear icon. In settings you will see exactly who connected the app in the first place. You can also remove this integration by clicking "Remove Integration".
Support with your Xero integration
If you have any issues or questions about your Xero integration, you can use in-app chat to contact the team or send us an email on support@zelt.app
FAQ
How do I disconnect from Xero?
In order to disconnect your Xero integration – head to the App settings from your Apps page. Or you can use this link here https://go.zelt.app/apps/xero/settings. Click "Remove integration" and confirm.
What doesn't this integration do?
This integration with Xero will never share your information beyond the defined use cases. We never share or see your company data. Only you will have access and visibility of everything you import from Xero to Zelt. You can read more about our data security here.
How and what data is used in this integration?
When and how does data sync occur?
Is it manual, automatic, on login, in real-time.
Are there any settings related to synchronizing?
Zelt will sync your data from and to Xero on two occasions. First is people import. Where we update or create records only for your existing employees. Second is processing payroll and here we will feed the information from Payroll to your accounting books in Xero. This will happen in real time as you perform this action.
Why do I see "token expired" error?
Access tokens are used in token-based authentication to allow an application to access an API. The application receives an access token after a user successfully authenticates and authorizes access, then passes the access token as a credential when it calls the target API.
You give Zelt the permission to this access token once you connect your Xero to Zelt and authenticate (aka log in with your Xero account).
Access tokens expire after about 30 minutes. Most times Zelt will seamlessly refresh it when you are accessing Xero functionality again but in case this happens – please refresh the page. If this doesn't help please re-authenticate the integration in Xero settings in Apps.
Why do I see "Accounting code for Accrued Holiday Pay not provided. Please provide missing accounting codes in your payroll settings."? Looks like you are using additional pay lines that were not originally set up in your Payroll settings. Please click Salary app and navigate to settings. Or simply follow this link https://go.zelt.app/payroll/company/settings. And ensure that your accounting lines like Accrued Holiday Pay" is matched to a correct accounting code.Don't see an answer to your question here?Simply write to us using an in-app chat or send an email to support@zelt.app
Checkout our other integration guides