Time Off
Request, approve and keep track of time seamlessly. Whether it's holiday, sick days, work from home, parental leave or unpaid holiday. Create custom policies that work for your team. Get requests directly in Slack or mobile app. No need to wait for the approver to get back from their holiday.
Connected to Google, Outlook, Slack and more
Unlimited custom policies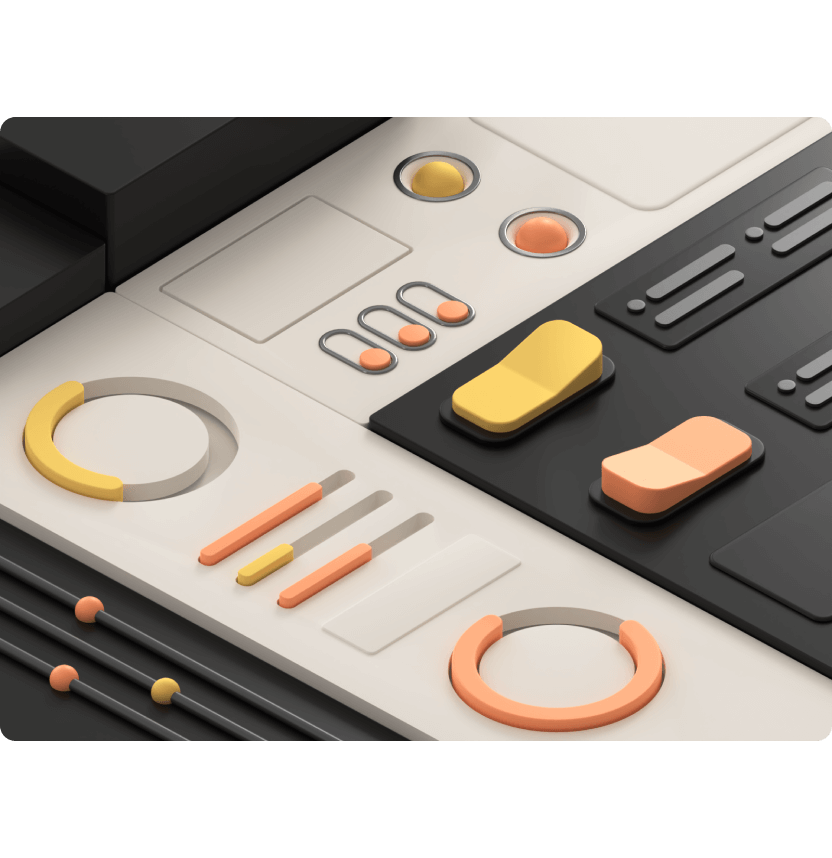 Create custom policies for absence or attendance that work for your team. Define granular prorating, accrual, approval logic as you like it. Make one-off changes or change carry-over rules for your employees.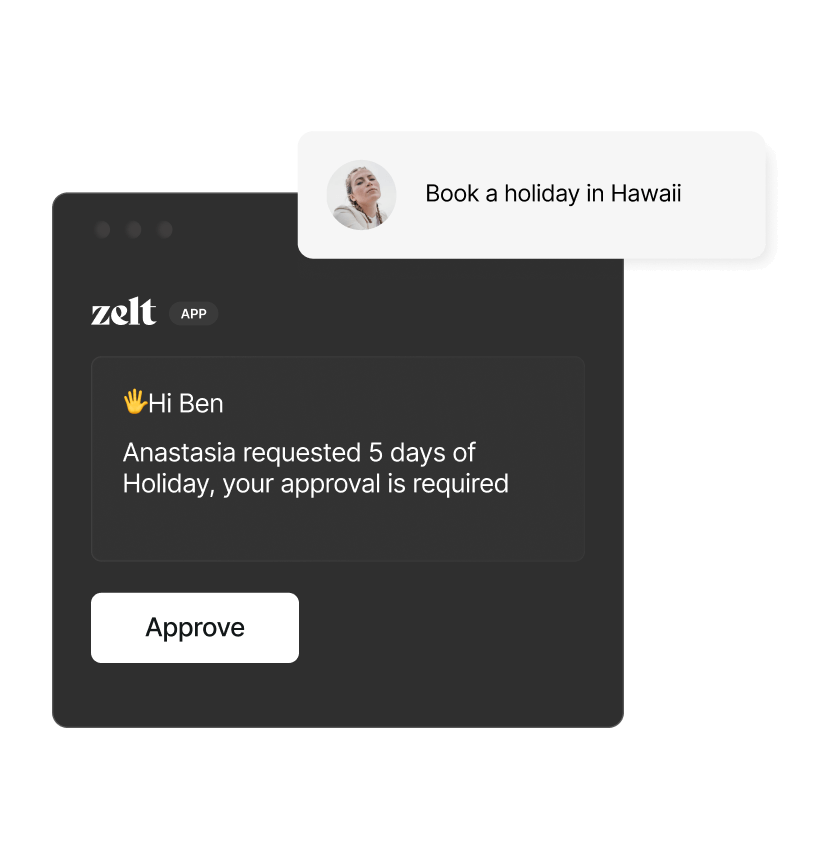 Set your notifications preferences in the settings. Let your managers get back to team's requests directly in Slack or in the mobile app.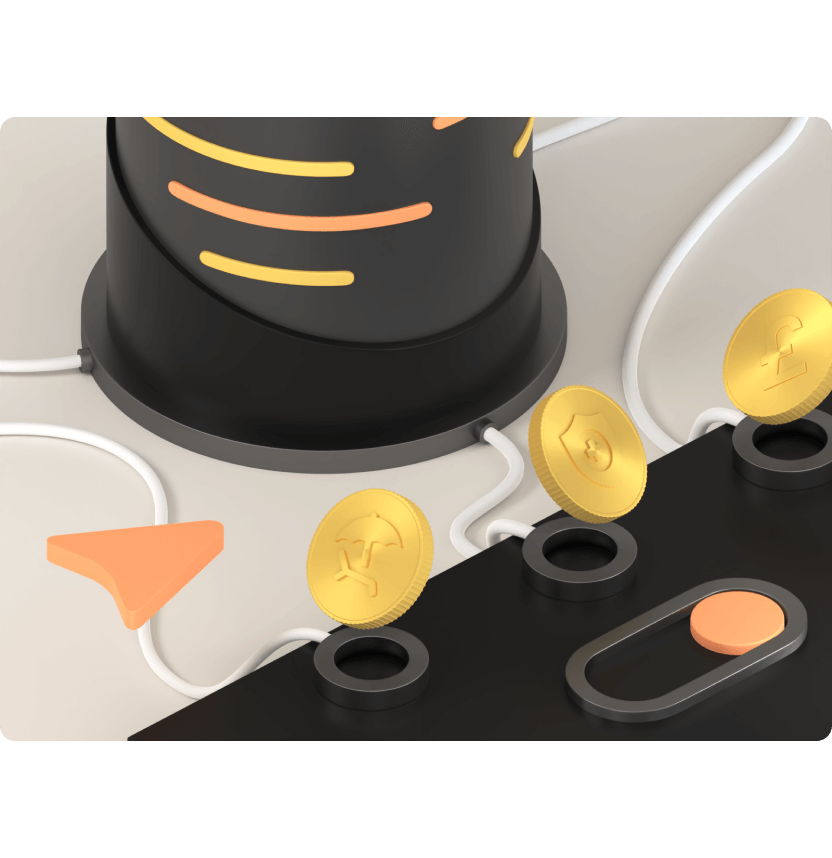 Absence information is integrated with Zelt payroll, so you don't have to enter unpaid leave or statutory pay manually anymore.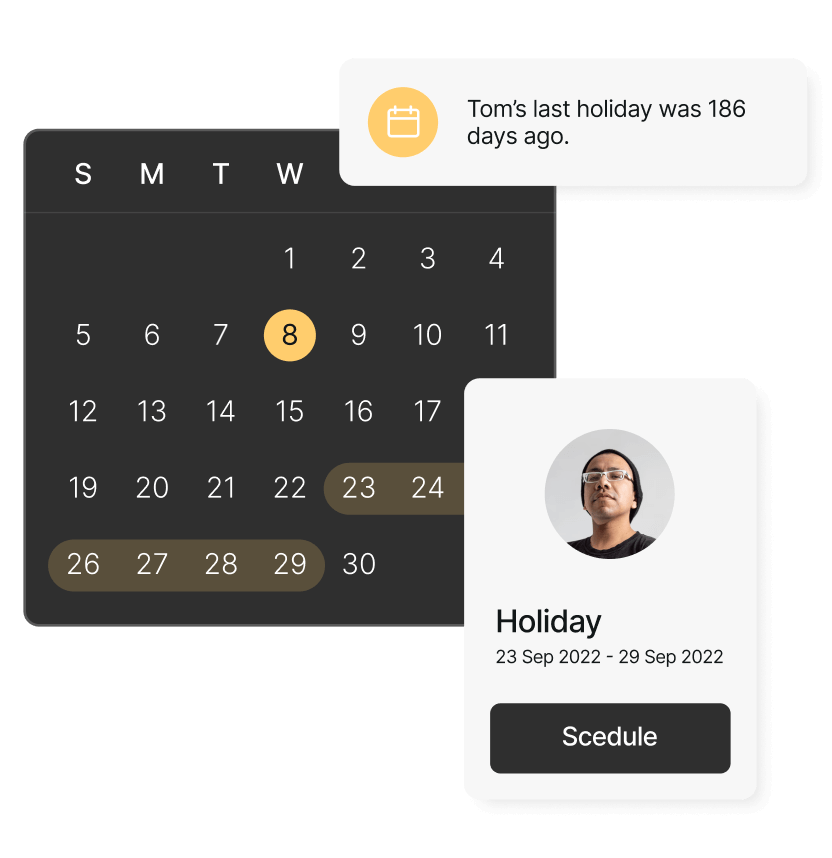 Spot overworked team members and make sure your team gets enough rest. Plan your resources effectively with Team Calendar and see if there is any overlap with team members.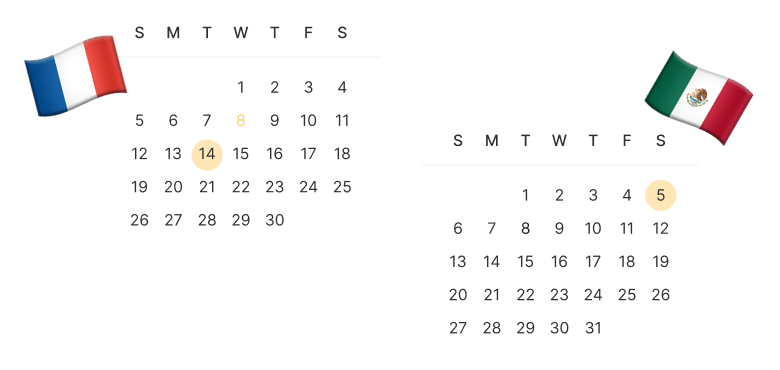 International holiday
Cinco de mayo or Le 14 juillet. Let your international teams take local holidays wherever they are based.
Apps