Integration for Remote
Today, diversifying talent in an organization is a real step towards gaining a competitive edge. Hiring remotely can help achieve this, as it allows organizations to access a more diverse range of talent with varied backgrounds, experiences, and perspectives. This provides you with a more inclusive and collaborative work environment that values different ideas and approaches, resulting in increase employee satisfaction and therefore retention.
Remote can handle the employment and compliance requirements in every country for your organisation. From running payroll to providing benefits all over the world – you are able to diversify your team with Remote.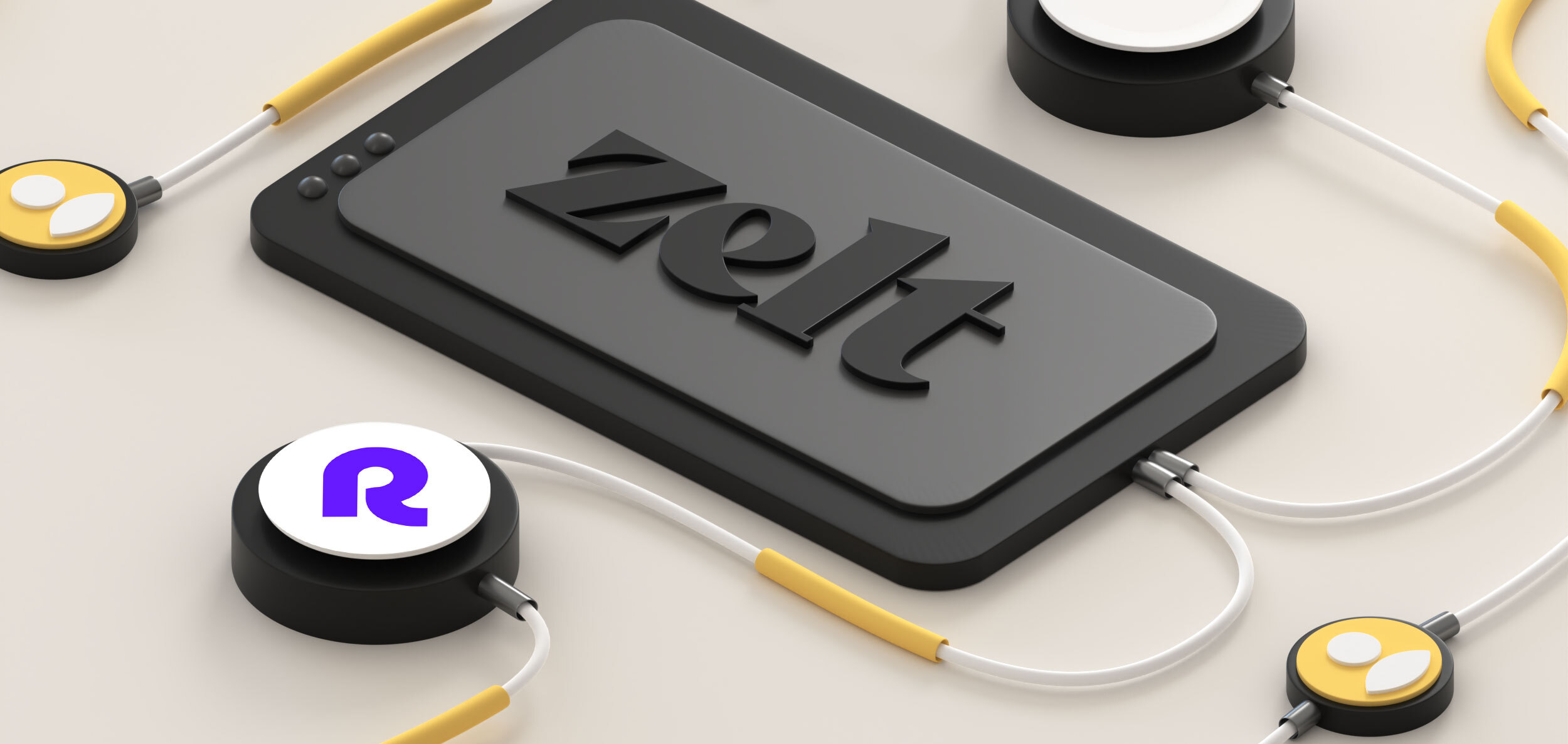 About this integration
This integration unifies your global team data in one place and minimizes repetitive data entry as well as risk of errors. Once you connect your Remote account to Zelt, you will be able to automate the onboarding flow for your international employees in just a few clicks. The integration is simple to use and you can seamlessly plug it in to your existing automated onboarding workflows in Zelt.
Integration setup and tips
Connect Remote to Zelt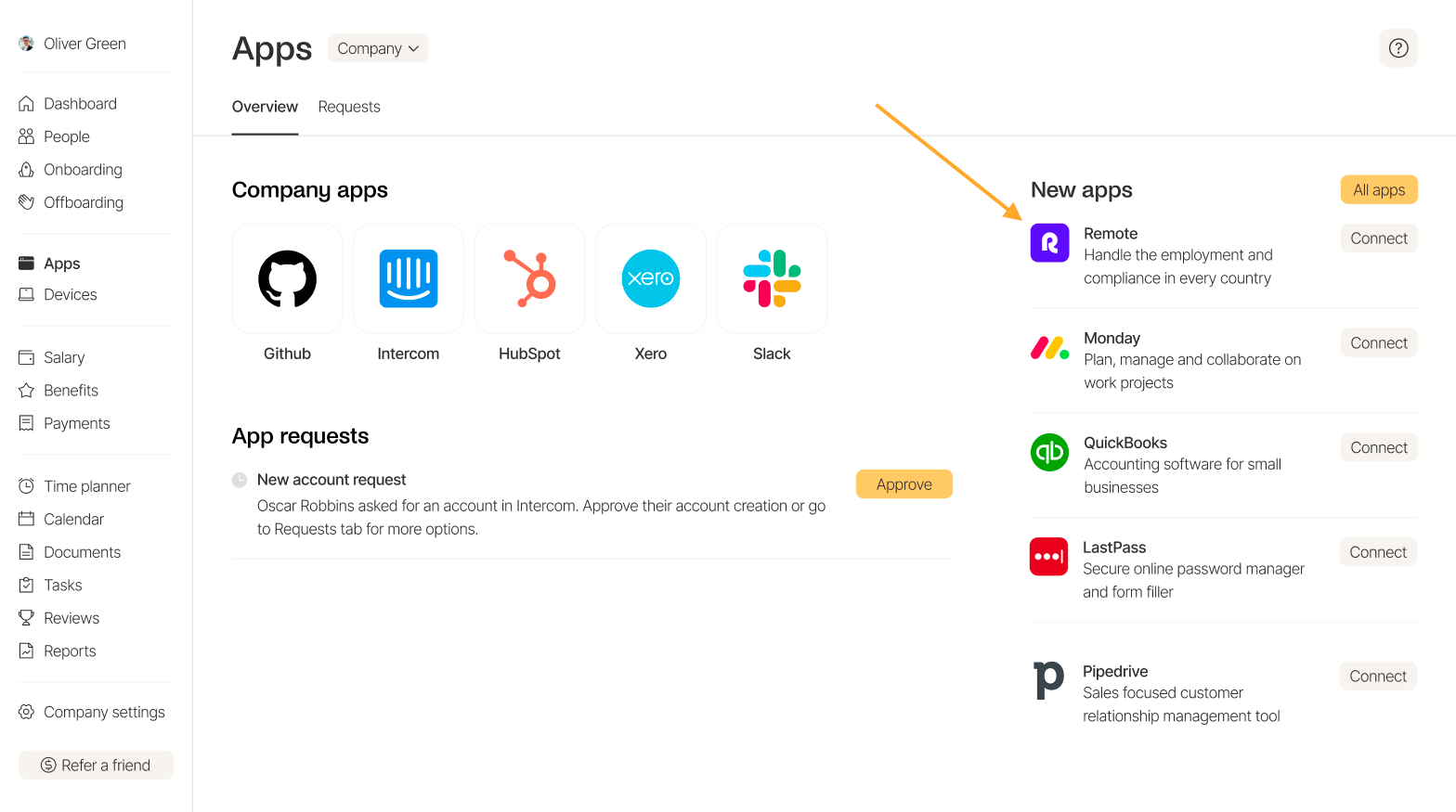 Head over to Apps and find Remote. Click connect. Here you will be redirected to authenticate with your Remote account credentials. If you are not already logged in to your Remote account, please login and continue to Authentication.
Once the app is successfully connected, you will be able to see who in your team has admin access, create admin accounts, list and import existing employments and create new employments.
Note: you will need to have the permission to connect third-party apps to Zelt in order to be able to perform this. 
Create admin accounts in Remote via Zelt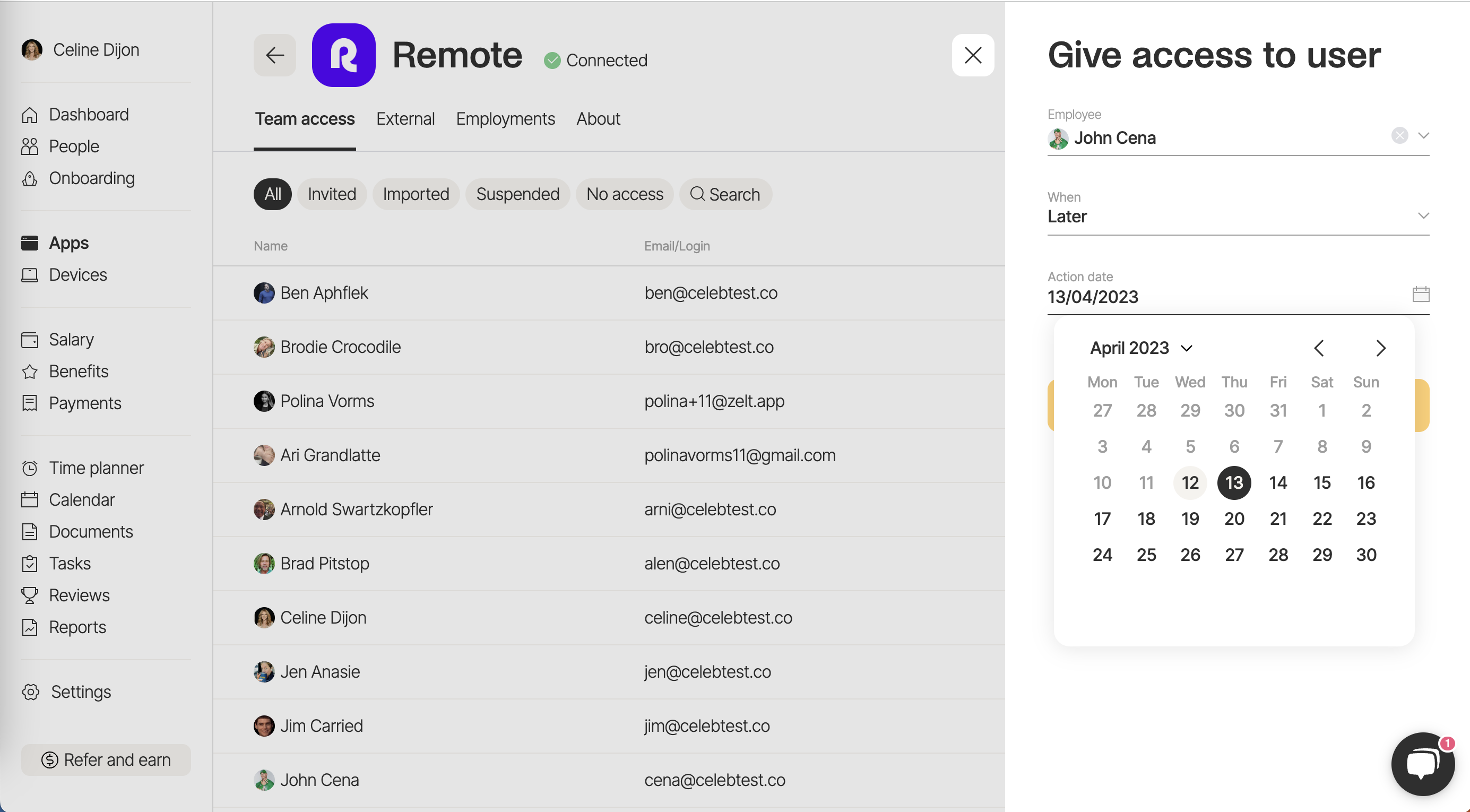 Once you have connected Remote, head over to Team tab in the app page on Zelt. Click on the person you would like to grant access to in Remote.
You can create and account for them right away or schedule it in the future. Note: if you choose future date, the account will be created at 00:00 on that day. 
Add Remote app to automated onboarding flow to streamline access provisioning for your teams.
Onboard remote employees in Zelt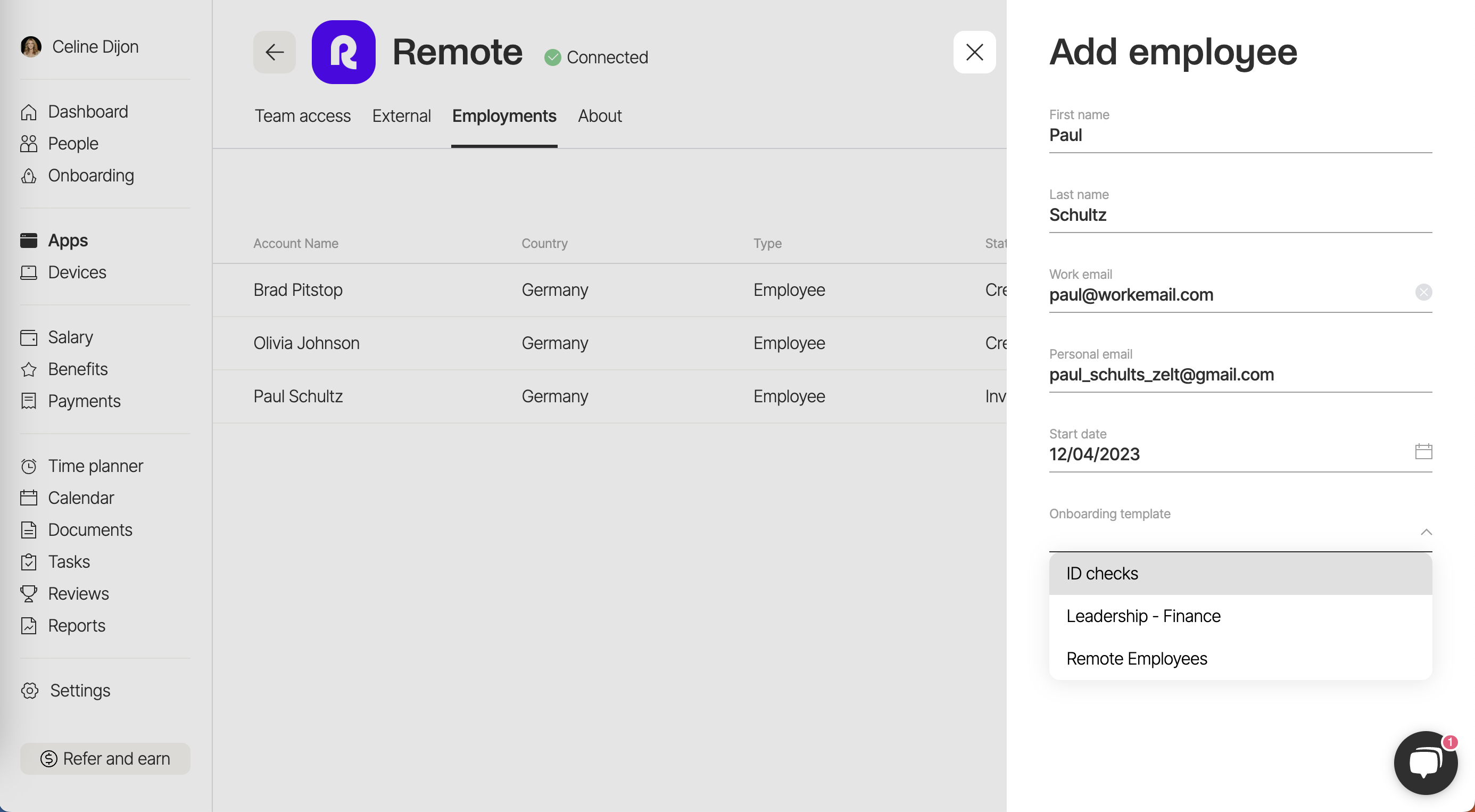 If you already have Remote employees that you manage in Remote and you would like to add them in Zelt, head over to Employments tab and click Onboard.
Provide any missing information and select which Onboarding flow you would like to use.
Create employments for your remote employees in Remote
Once your new hire has been successfully closed and the offer has been signed, you can import them right from your favourite ATS, to complete the onboarding flow. If this new hire is based anywhere outside of your Legal Entity registration, use Remote to be your EOR (Employer of Record).
Go to Employments tab in Remote app in Zelt
Click Create Employment and select which employee would you like to onboard in Remote, as well as the Country of Residence.
Once the Employment is created, you will still need to provide some additional information in Remote to complete this process.
What fields are synced between Zelt and Remote
Import to Zelt (when onboarding a Remote Employment)
Full Name
Country
Personal Email
Job Title
Import to Remote (when creating an Employment)
Full Name
Country
Personal email
Provisional Start Date
Address (everything but the Country)
Bank account details
Job title
Sync to Remote from Zelt (regular updates)
Address
Emergency contact
Personal details (date of birth, gender, personal email)
Name
Start date
Number of dependents
Marital status
Demo Video
---
💬 If you require any additional support on this integration or would like to share your feedback email us at hello@zelt.app or contact us via in-app chat
---
Checkout our other integration guides