What is employee experience management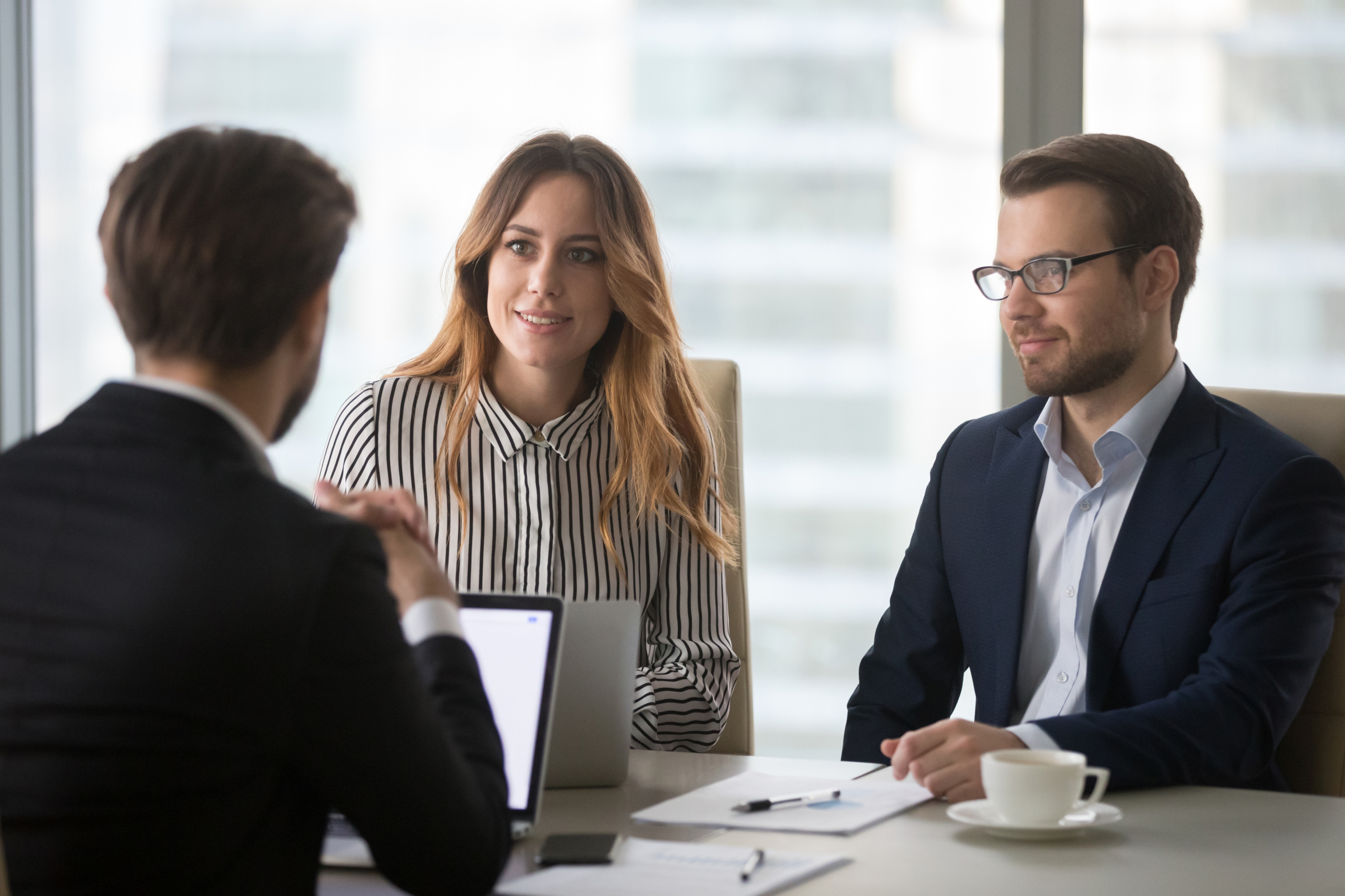 Employee experience management (or EX management) is crucial for the success of businesses today: By making sure that your employees have a positive experience with your company, you can improve employee retention, boost morale, increase productivity and profitability, and even enhance the customer experience (yep, customer experience and employee experience are closely related).
According to a Gallup survey, companies who performed well in terms of employee engagement (which is directly linked to employee experience) experienced up to 43% lower turnover, and research by Harvard Business Review found that companies which invest in employee experience create 300% more profit on a per-employee basis than companies who do not.
In this article, we'll discuss what employee experience management is and how to make the most of it using different tools and strategies. We'll also highlight some of the best software tools for providing a positive experience to your employees.
What is employee experience management?
Employee experience management is the concentrated effort of managing the employee experience across the entire employee lifecycle, from attraction and recruitment to offboarding. Its goal is to provide a positive experience to all employees and all teams, and do so consistently and at scale regardless of the company size and its growth rate. For this, employee experience management needs to use specific strategies, tactics, and measurements. It also needs to be a company-wide initiative and can no longer simply be an HR project. Employee experience management is the responsibility of multiple business units: your leadership team, operations, HR, finance, and also individual department and team leads. Now that we have defined employee experience management, let's take a step back and briefly explain what the employee experience is. (For all the details, check out our earlier article on the employee experience).
Employee experience is your employees' perceptions of what it's like to interact and work with you, from the moment they learn about your company to the moment they have their last exit interview and leave the company. It's an increasingly important topic, especially with the increase of remote and hybrid working opportunities, where distributed teams are not nearly as tightly knit as before but companies still need a strong employer brand regardless. For this reason, managing the employee experience is a critical component of organizations' success.
Why is employee experience management important?
People-centric companies are better equipped to succeed, tackle unexpected challenges, and delight their customers: According to McKinsey & Company, improving the customer experience (and therefore business results) requires a systematic approach to employee engagement. Otherwise said, to succeed, you need to put your own people first. So, how do you do that? With employee experience management, or a comprehensive, strategic approach to managing your employees' experience. And also, with the right software tools – but more on that later. Employee experience management enables you to:
Provide a positive employee experience to all employees: If you have a comprehensive employee experience program, you can deploy it at a scale, and make sure all employees benefit from your engagement efforts.
Implement and test new employee experience strategies: To be able to improve the employee experience, you need to know where you stand and what strategies would make the most sense to you, at your current stage of growth.
Measure the success of your employee experience initiatives: Improvement can only happen through continuous iteration with the help of the right measurements in place.
How to manage the digital employee experience
In the past couple of years, nearly all companies needed to adapt their processes to remote work and get up to speed in a very short amount of time. Even if many companies are not willing or able to go fully remote (nor do they need to), remote and hybrid work are certainly here to stay – and the digital employee experience is an important component of this. Employees nowadays expect companies to provide the same level of experience as digital consumer apps, and are much more willing to change jobs if companies fail to live up to their expectations. According to Gallup, 60% of millennials are open to another job opportunity – or 15% more than non-millennials.Working remotely throughout the different stages of the employee lifecycle comes with its own set of specific challenges for organisations, which all impact the digital employee experience. Let's look at the different stages:
Remote recruitment: Remote recruitment needs to be quick and efficient: if applications take too long to complete (according to one study longer than 15 minutes), applicants will simply abandon them.
Remote onboarding: Onboarding your employees sets the tone of their experience and expectations. Having a smooth, automated onboarding process is crucial for any company, but especially important for distributed teams. The best way to tackle the challenge of remote onboarding is to have a single system where all its components are brought together.
Remote work: Remote work presents its own set of difficulties, as far as the employee experience is concerned. Do all your employees have easy access to all resources they need – ideally from a single platform? Do they know how they can reach you? What are you doing to keep them engaged?
Remote offboarding: Offboarding your employees is relatively straightforward if they're in the same physical location as you. If they aren't, it quickly becomes challenging: How do you make sure they no longer have access to your internal systems and information? How do you get back your hardware? How do you conduct your exit interviews?
How do you manage the employee experience successfully?
In this section, we'll look into some of the strategies to manage the employee experience successfully and see how software tools can help with it. Employee experience management begins with implementing some of the best practices in employee engagement and employee experience (EX). Given that both areas are relatively new and somewhat underdeveloped, and that many companies are yet to create a truly people-centric operations model, it's worth starting with the basics.
We've provided plenty of ideas (14 at the moment) on how to get started in our article on improving the employee experience, so here we'll only discuss some of the most important strategies to put into practice:
Build your processes and technology stack around employees' needs
To manage the employee experience throughout the entire employee lifecycle, you need to build your processes and technology stack by placing your employees at the center, and think about ways to facilitate work for them; don't worry, this will inevitably facilitate your work, too. Think about the employee journey from start to finish, and see which processes can be made simpler and more intuitive for your employees. Look for ways to make your technology stack easier to navigate, for example by using a unified workspace platform, where employees can access all apps they need to use on a day-to-day basis, and also see their payslips, days off, pension contributions, admin info, and devices in a single interface.
Automate admin, HR and payroll to minimise distraction
Improve transparency and minimize distractions by automating admin, HR, and payroll processes, and by consolidating everything in one place. This way, you can facilitate communication between admin/HR staff and your employees, make everything clearer for employees (including a transparent compensation plan, which is crucial if you're offering more than just a salary), and reduce overhead costs.
Improve your orientation and onboarding processes
Orientation and onboarding take a lot of time and effort, and most companies certainly have room for improvement. Of course, it's not so much a matter of shortening the length as of improving efficiency: According to a Gallup survey, only 12% of employees feel their company does a great job of onboarding new employees. Improve onboarding by automating it and providing an immersive experience where employees know exactly what they can expect and what's expected of them, where they're supported by their teams, and where they have instant access to all the tools and information they need to succeed. Make orientation quick and painless by using a unified workspace platform where employees can upload sensitive information themselves, and have access to all resources needed on day one (including hardware).
Keep your lines of communication open and act on employee feedback
By giving employees the opportunity to express their views and ideas on how working with your company feels like and what you could do to improve, you're empowering them, validating their experience, and getting invaluable ideas on what you can do better. Keep different lines of communication open, and make sure you're acting on employee feedback in a timely manner, to keep your employees engaged and show them you value their opinions. Make it very easy for employees to contact you, and also use different strategies to collect feedback, such as one-on-one meetings, team calls, polls, and surveys. Explain what the next steps will be and stick to the plan. Now that we've discussed a few cornerstone employee experience management strategies, let's see what specific software tools you can use to put them in place.
What are the best employee experience management software tools to use?
The second key element to employee experience management is using the right software.
1. Modern employee platform
For the best results, we recommend consolidating HR, admin, payroll, and app & device management in one, and using a system that is built around employees.
You can do this by using a unified workspace platform like Zelt, which enables employees to access all systems they need to do their jobs, get support, and obtain information on compensation, time off, pension, and more. The benefits of this approach are many:
Employees have easy access to all software tools and systems they're using: This helps increase productivity and also guarantees that everyone has access to all the resources they need to succeed. This is especially important in preventing a negative employee experience where employees need to navigate between countless apps and accounts.
Employees can see all admin and HR info in one place: Admin and HR software is rarely built with employees in mind, forcing them to adapt to outdated or inconvenient systems and processes. With a unified workspace platform in place, employees have a single point of access to all admin and compensation information.
It helps you establish a culture of trust and transparency: A failure to communicate is one of the common mistakes of employers – and one which kills trust. Consolidating communication channels in one place, keeping them open, and fostering a culture of transparency is key to building trust; and, unsurprisingly, organisations who have a high-trust culture perform better and have a lower employee turnover. One of the many ways you can improve trust and transparency is by openly communicating your compensation strategy and making sure your employees are informed about the benefits they're getting – and can easily access the necessary info about their pay, pension, health insurance, equity, and more.
It improves the employee experience: By putting employees at the center of your organization, and by using tools that put employees first, you're showing them that you value their skills, contributions, opinions, and individuality, and that your admin exists to support and empower your employees, not to confuse them or make their experience difficult.
2. Surveys & polls
You need to keep a healthy dialogue with your employees at all times, and this is achieved by having a few different communication channels open, and making sure they can express their opinions and give feedback. Of course, one-on-one conversations are key to this, but sometimes you need to be more agile and collect results quickly. Surveys and polls enable you to collect feedback at a scale and take a pulse check of your organisation at any moment; additionally, you can perform anonymous surveys and collect feedback that your employees would otherwise be hesitant to give.
Some survey and poll apps you can use are SurveyMonkey, CultureAmp, and Lattice, among many others. Many modern employee platforms like Zelt have this functionality, too, allowing you to collect feedback in predefined intervals and from the latest set of relevant employees currently in the company (for example, leadership will get different questions than newcomers).
3. Learning and development software tools
Learning and development is an essential part of employee experience management: Helping your employees grow and advance their careers sends a clear message that you value them and want to invest in their development. Learning and development platforms come in all shapes and sizes:
Microlearning platforms
Online courses
Learning management systems
Learning experience platforms, and more.
Examples are plentiful: Docebo, 360Learning, LinkedIn Learning, Skillshare, and many more.A special mention goes to Progression, an innovative L&D platform that is built around providing teams with clear career progression frameworks and roadmaps for different roles, career paths, and skills. To figure out which are the platforms that suit your employees' needs best, you need a comprehensive learning and development strategy designed around the growth of your workforce. And indeed, investing in learning and development is one of the best ways to retain your employees: according to an IBM study, career advancement opportunities were a priority for 43% of employees surveyed, and came in second only after a healthy work-life balance. Again, you need to find ways to integrate your learning and development tools into your current technology stack, for example by connecting everything in a single workspace management platform (like Zelt).
EX management done right: Manage the different touch points across the entire employee lifecycle
Each touch point of the employee lifecycle is important in its own right, but some of them will have a particularly big impact on the employee experience.
For example, recruitment, orientation, and onboarding set the tone of all future interactions, while offboarding and exit interviews might have an important impact on how likely your ex-employee is likely to recommend your company in the future, or leave a positive review on sites like Glassdoor or Notion.
To manage the entire employee lifecycle successfully, you need to:
Define and document the most important touch points during the employee journey: Once you define and document your most important touch points, you need to actively plan for them to happen consciously and in the intended manner, by using the tools and processes that create the least amount of friction.
Analyze ROI potential and work on getting results: Understand which touch points have the best ROI – some are more important than others, and more difficult to get right (or harder to plan for). Recurring admin tasks that take up a lot of time but have little added value for employees might be the first ones you need to optimize.
Focus on a limited number of touch points to master first: Start with the ones where you could see meaningful improvements relatively quickly, to get traction, before tackling the next set. For example, concentrate on onboarding and orientation first, before you move on to offboarding.
Work hard to improve these touchpoints and communicate results with your employees: Make an active effort to make those touchpoints as positive and valuable as possible for the employee and make them aware you're actively making an effort. Simplify them by consolidating all the necessary tools and information in a single platform.
Prioritize the touch points which cause the most headaches and issues: Understand what are negative touchpoints that currently exist in the organization, identify the root causes, pick the ones you want to solve first (i.e. that have the best ratio of impact-to-cost) then address the root causes.
In fact, many negative touch points are related to the administrative side of work and the fragmentation of the workplace: 86% of employees say they're losing time on admin work daily, and 41% lose more than an hour. This drains resources, both of each individual employee and of the organization as a whole.
Indeed, if people struggle to navigate your admin processes, they'll inevitably end up frustrated and discouraged. One of the best ways to address this is by using a modern HR platform like Zelt, which streamlines admin work and helps you combine the different elements of it in a single platform, where employees can do everything with minimal effort and time.