How to improve the employee experience
Did you know that employee experience is one of the most important factors in determining employee engagement, productivity, and even business success?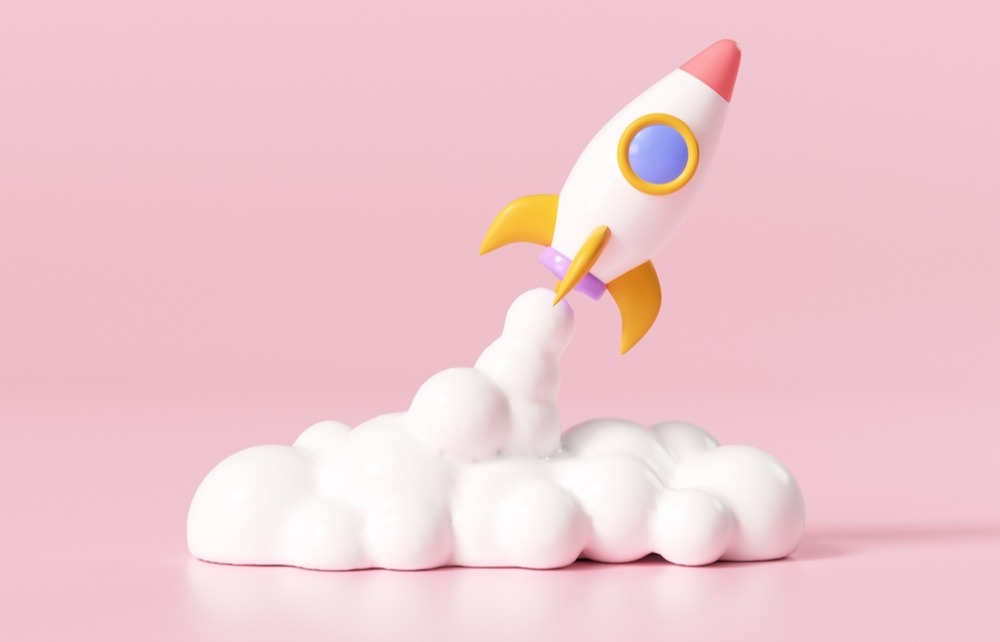 Companies that have a comprehensive employee experience management system in place see a significant improvement in their return on assets (ROA) and return on sales (ROS).
According to a recent IBM study, organizations that score in the top 25% for a positive employee experience see a ROA that's nearly 3 times higher and a ROS that's twice as high, compared to organizations in the bottom 25%.
Employee experience is not just about providing a good salary and benefits; Employees want to feel engaged, appreciated, and productive in their work.
If you're looking for specific ways to improve the employee experience at your company, you're in the right place.
In this blog post, we will discuss 14 ways to improve employee experience and have a happier, more productive, and more engaged workforce. Here's a short list:
Consider the entire employee lifecycle
Reduce overhead and automate people operations
Build your processes and technology stack around employees' needs
Improve your recruitment procedures
Assess employee motivation and alignment for each role
Improve onboarding and offboarding
Provide hybrid working options
Invest in your employees' wellbeing
Collect employee feedback regularly – and act on it
Provide the right career growth opportunities
Improve employee engagement
Improve internal communication
Build a culture of transparency and trust
Use the right employee experience technology
What is the employee experience?
Employee experience, also known as EX, is the impression an employee has of their job and of the workplace environment, from the time you recruit them to the time they leave.
It includes everything from how employees interact with the company, what opportunities for growth and development they have, and how motivated they feel about their jobs, to whether they feel a sense of belonging and purpose.
Employee experience is closely related to employee attrition and retention, as well: happy employees will stay longer at your company and are more likely to recommend you as an employer to your peers. It drives business outcomes and is an essential element to the success of your performance management strategy.
Employee experience vs. employee engagement
A term that often comes up when discussing employee experience is employee engagement. Are they the same, though? If not, what's the difference between the two?
Employee engagement is a measure of how committed employees are to their work and how much they care about their company. It includes factors such as whether employees identify with their company's mission and values, whether they feel they're doing meaningful work, and whether they feel a sense of belonging.
Employee experience is a broader term that includes all aspects of how an employee feels about their job, their workplace, and their team throughout the entire employee journey. The employee experience directly influences employee engagement.
Why do you need to invest in the employee experience?
In short, because it pays off.
The employee experience has a direct impact on employee engagement, productivity, and financial results: Companies that invest in the employee experience see better financial results than those that don't.
According to a study by the MIT Sloan Center for Informations System Research, employee experience is one of the key predictors of business success in terms of:
Innovation: Companies in the top quartile on employee experience have 51% of their revenues from products and services introduced in the past 2 years, compared to 24% for companies in the bottom quartile.
Customer experience: It turns out that CX and EX are closely related. Customer satisfaction is twice as high for companies in the top quartile compared to companies in the bottom quartile.
Profitability: The top performers in terms of employee experience are 25% more profitable than the companies at the bottom of the list.
As you can see, employee experience is crucial for many aspects of a business, which is why you need to invest in building a comprehensive employee experience strategy.
14 ways to improve the employee experience at your organization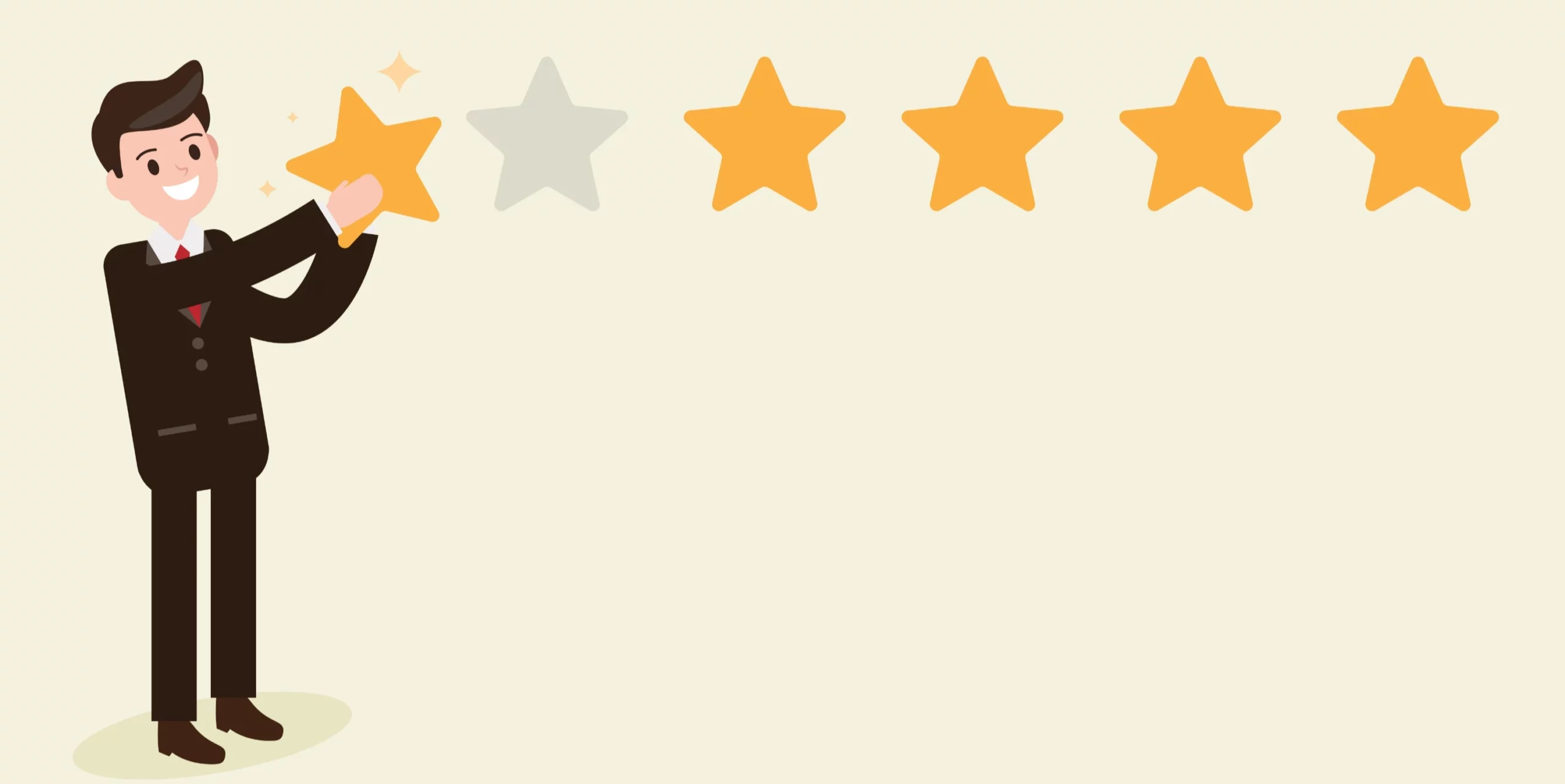 In this section, we'll discuss some specific things you can do to enhance the employee experience at your organization, starting today.
1. Consider the entire employee lifecycle
To make meaningful progress on the employee experience, you need to consider the entire employee journey, from recruitment to departure, and all the touchpoints between your employees and your company.
Map out the entire employee journey to see which are the most important points of contact, and to identify the ones that you need to work on first, i.e. the ones where friction or frustration tend to build up easily:
Do you struggle with a slow, drawn-out recruitment process?
Do you have the right tools and procedures to onboard and offboard employees efficiently?
Are your human resources procedures clear and transparent?
How easy is it for your employees to request time off, manage their pension contributions, access all the apps they need for job, get the laptop they want?
Do employees feel appreciated and supported in their day-to-day work?
Once you assess the entire employee lifecycle and identify the main friction points, you can start working on an employee experience strategy.
2. Automate people operations and managerial overhead
One of the easiest ways to make meaningful improvements to the employee experience across the entire employee lifecycle is to automate people operations and managerial overhead. This creates simpler, more robust processes and saves everyone time that can be spent on more valuable tasks.
For this, you can use a unified workspace platform that enables you to manage HRIS, payroll, and apps & devices in one place.
This way, your employees can access everything in a single hub, which significantly simplifies communication and minimizes admin overhead.
3. Build your processes and technology stack around employees, not admins
Another key component of the employee experience that companies often overlook is the need to build processes and technology stacks around their employees, not admins.
To ensure employee satisfaction, you need to place employees at the center of your processes, and always keep them in mind when making any changes. After all, processes exist in order to enable your employees to do their job, and shouldn't stand in the way or slow them down. The same is valid for your technology stack: Your employees should be the main factor you consider when adding new tools to it; you also need to make sure that all applications can be accessed easily, from a one location, and that key aspects of the employee journey are handled in a single platform.
If you're using siloed technology to handle specific admin and managerial tasks, without considering the big picture, you're also creating friction points and sub-par experiences for your employees. For this reason, it's key to put your employees first and build all processes around them.
4. Improve your recruitment procedures
Recruitment is the first point of contact between you and prospective employees: A bad candidate experience can harm both your employer's brand and the employee experience in the long term. Make sure all job postings are up-to-date and accurate, and that you respond to applications and queries quickly.
Use a talent acquisition platform to help you find the best candidates, and make sure the hiring process is as smooth and stress-free as possible for them.
Just because you can make candidates jump through countless hoops, it doesn't mean you should – up to 73% of applicants will abandon an application process that takes longer than 15 minutes, according to a study by Hays.
So, make it simple to apply for a job at your company, and be as transparent as possible about the next steps – interviews, skills assessments, background checks – and the time the whole process will take.
Keep disqualified candidates informed, and provide meaningful feedback whenever possible.
5. Assess employee motivation and alignment for each role
An important aspect of the employee experience is employee motivation, and whether your employees feel aligned with their role.
According to the Job Characteristics Model to Job Satisfaction developed by Richard Hackman and Greg Oldham, employee motivation is based on a number of intrinsic and extrinsic job elements, such as:
Autonomy: The degree of autonomy employees have
Skill variety: The variety of skills they need to use
Task significance: The perceived significance of tasks
Task identity: The nature of tasks
Feedback: The feedback employees receive
These five job elements define job satisfaction and have a significant impact on the employee experience.Not everyone needs the same level of autonomy or skill variety to feel happy at their job, however, which is why the HR team needs to assess employee alignment and motivation individually.
This can be a part of a larger yearly assessment, where you re-evaluate job fit and consider different career progression opportunities you could offer employees.
6. Improve onboarding and offboarding processes
Onboarding and offboarding are two of the most important people operations processes that impact business success and risks. So it is important to make the processes robust and simple.
Onboarding sets the tone for the employee experience through the entire employee life cycle, while offboarding helps to ensure a smooth transition when employees leave your company with as little risk to you as possible.
Offboarding is also your last opportunity to have a positive impact on your employee net promoter score (NPS), which is crucial for attracting future employees.
Make sure you have a well-defined onboarding process that is efficient and puts the needs of your employees – rather than of your HR, IT, or admin staff – at the center. It also needs to be tailored to your company culture and the role of each employee at their new job, and provide everything they need to be productive as soon as possible, ideally in a single system or hub.
This can be achieved by using a unified workspace platform, which automates much of the manual work and email chains otherwise required to get new hires set up in all your systems. There, your employees can access everything they need from day one, such as:
Accounts and systems they need
Information about their salary, benefits, and pension contributions
Information about the devices they'll receive (such as a laptop, phone, or a tablet).
Employees' expectations on digital experiences are now set by consumer apps like Revolut or Spotify, which is why they expect a high degree of digitization and automation from modern companies.
Offboarding should be just as well-defined and well-structured, and support your employer's brand to the end of the employee journey. Consider using exit interviews or exit surveys to get constructive feedback and information about each employee's experience as they leave the company.
A unified workforce platform can also help you support your offboarding process, as employees return devices, sign all papers, and receive all necessary information.
7. Provide hybrid working options
Not everyone is happy to return to the office, and you should be mindful of this. Allow employees to work remotely if they prefer, to give them the flexibility they need to thrive.
According to a study by FlexJobs, 58% of respondents said they'd like to work fully remote, while 39% prefer a hybrid working model. The main reason? A better work-life balance, according to most employees.
Remote and hybrid working options have clear advantages for organizations, too, as they:
Make you a more attractive potential employer: many employees are reassessing their career options and are looking to look remotely
Help you retain top talent: 90% of senior executives now expect to be able to work from home
Help you widen your talent pool: As you're no longer limited by your geographical area, you have access to a much wider talent pool
Enable you to hire a more diverse workforce: Remote opportunities are more attractive to diverse candidates, according to data from LinkedIn
Reduce the need for big office spaces: You no longer need to invest as much in the physical workspace but can focus on employee wellbeing instead
People would like to have more flexibility in choosing where they live and work. If you have multiple offices you can make it very easy to transfer from one to another and could support employee relocation financially.
8. Invest in your employees' well-being
According to the World Health Organization, depression and anxiety disorders cost the global economy US$1 trillion in lost productivity each year. This makes it easy to see why an essential part of human resources is investing in your employees' physical and mental health.There are several ways to do this. For example, you can:
Offer health and dental insurance (that has comprehensive mental health coverage)
Provide gym memberships and fitness allowances
Create an enjoyable physical work environment
Encourage employees to take regular breaks
Organize team-building events and social activities
Promote a healthy work-life balance
Offer flexible working arrangements
Investing in your employees' wellness pays off: it helps you improve employee satisfaction and retention, reduce absenteeism, increase productivity, and, ultimately, boost your business performance.
9. Collect employee feedback regularly – and act on it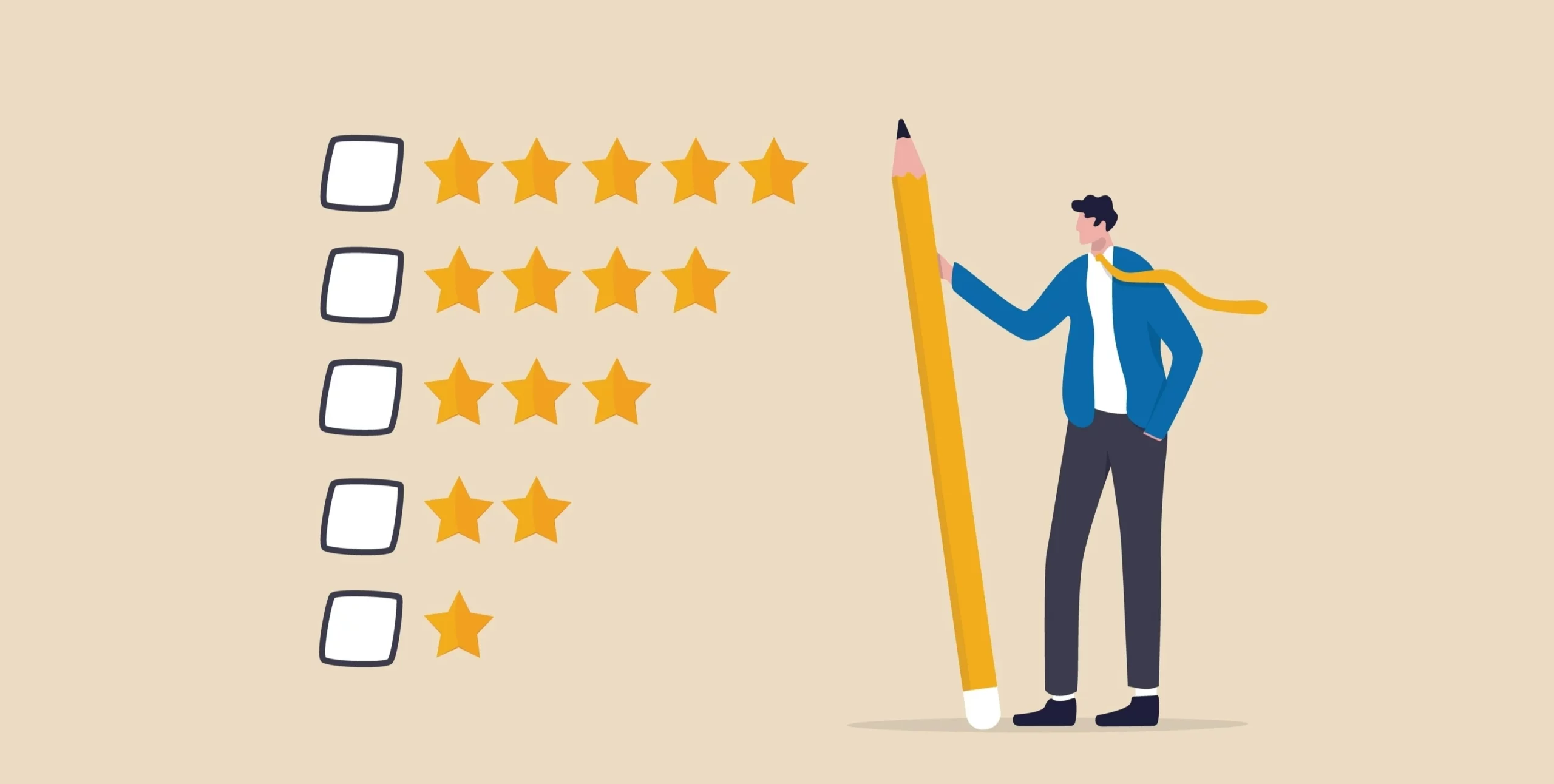 One of the best ways for HR professionals to improve the employee experience is to collect feedback regularly – and implement it quickly.
Performance reviews are an excellent opportunity to ask for feedback, but ideally, you should provide employees with a few different opportunities to share how they feel, such as questionnaires, anonymous surveys, focus groups, or one-on-one interviews.
Of course, once you collect feedback, you need the support of business leaders to implement it – which is why it's important to educate them on the significance of the employee experience and ensure leadership buy-in.
Make sure you have a system in place that allows you to track and trend employee feedback over time so you can see whether your efforts are making a difference.
10. Provide the right career growth opportunities
Make your employees feel valued by investing in their skills continuously, and by providing them with meaningful career development opportunities.
To support employees and help them not only excel at what they're doing, but also upskill and reskill, you can:
Enroll them in relevant certification programs
Set up mentorship programs
Provide enough training in-house, especially during onboarding
Invest in online courses
This way, you're creating a win-win situation for both you and your employees: Employees feel valued and appreciated, while you get to stay ahead of the competition, boost productivity, improve the employee experience, and build a future-proof workforce.Additionally, this enables you to promote high-performing employees and support those who struggle.
11. Improve employee engagement
Engaged employees perform better: Research by Gallup has shown that employee engagement helps drive organizational performance: companies that achieve high employee engagement see their productivity increase by 21%.
There are several things you can do to improve employee engagement, such as:
Create a company culture that supports open communication and honest feedback
Set and communicate clear goals
Provide employees with the right tools and resources
Encourage employees to take on new challenges
Foster a sense of team spirit
Create an enjoyable work environment
Promote a healthy work-life balance.
To measure employee engagement, you can use the Gallup Q12 Employee Engagement Questionnaire, featuring questions such as "At work, do your opinions seem to count?" and "Does the mission/purpose of your company make you feel your job is important?".
12. Improve internal communication
Internal communication is essential for a productive workforce, yet it's often poorly managed.One way to improve employee experience and improve communication is to simplify your communication processes and keep everything related to HR, payroll, and admin on a single platform.
With the right workplace technology, you can simplify communication tremendously, and providing employees with an easy way to reach you, request days off, and check their payslips can be an easy way to improve employee satisfaction.
13. Build a culture of transparency and trust
Many organizations' processes are often unnecessarily complex, which can lead to confusion and frustration. When employees don't understand what's going on, they start feeling demotivated.
Build a culture of clarity, transparency, and trust, and make sure your employees know that they can come to you with any questions or concerns. This will improve employee experience, help reduce stress levels, and enable you to create a supportive environment.
14. Use the right employee experience technology
And last, make sure you're using the right employee experience technology to support your EX strategy.Use an employee platform that integrates all important aspects for employees such as HR, payroll, holidays, benefits and IT into a single place that is easy to access and intuitive to use. This will allow you to simplify people operations, help employees manage their day-to-day tasks better, and improve employee satisfaction.
Invest in the employee experience to improve productivity and drive success
The employee experience helps drive business success and should be a top priority for any organization. There are many ways to improve employee experience, and the best way to start is by taking a holistic view of your employees' needs and implementing those changes that will have the greatest impact. And indeed, the new era of employee experience is here: Many companies are already doing this, and to stay competitive, you need to keep EX at the top of your priority list.
When you invest in the employee experience, you're not only improving productivity and organizational performance but also creating a supportive work environment in which your employees can thrive and become your company's ambassadors.