You just made your first hire. What next?
Before you can start paying your first employees, you need to keep a few things in mind. This article will explain how you can start employing staff in 5 simple steps.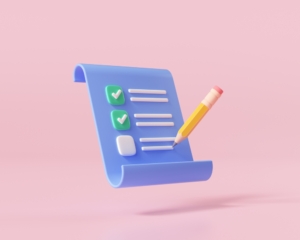 Check if the employee has the Right to Work in the UK
Check if your applicants have the right to work in the UK by either checking the applicants' original documents or their right to work online. Read this helpful guide about right to work checks that also deals with the law change in October 2022​
Work out employment details
Before agreeing on a salary, you need to check what is the National Minimum Wage for your employee. After deciding the hire, you need to provide the following documents:
Written statement of employment particulars which points out the main conditions of the job.
Employment contract which includes the terms that legally binds you to your employee. Keep in mind that implied terms may also exist even if not expressively stated in the contract. (Download a free UK work contract template here).
Add the employee to your payroll software using the correct tax information
Check which of your employees require PAYE here;
Get the necessary employee information to set them up with the correct tax code and starter declaration on your payroll software – you can get this information from the employee's P45. However, if the P45 is not recent or your employee does not have one, this information can be gathered from a starter checklist.
Work out your employee's tax code
When onboarding new employees on Zelt, Zelt automatically collects P45 and other starter information from them directly and sets them up correctly in your Zelt Payroll app.If you have not registered for PAYE yet, you can follow our step-by-step guide. (After that, don't forget to activate your PAYE account and remember to keep your account office reference handy.)
Assess and enrol eligible employees in your workplace pension.
As an employer it is your responsibility to check if your employees should be enrolled in a Workplace Pension. You should check if your employee meets certain conditions and if they do, you will need to enrol them. See what are your duties if you are employing people for the first time here and if you already employ people here.
Optional: Get a Disclosure and Barring Service (DBS) check
In case you want to check the criminal record of your applicants to make a safer decision when recruiting, you can request a (DBS) check (cost starts at £23). Find more information about the types of checks you can ask for here. Note that you can accept a previous certificate if the applicant's identity is the same and the check has the appropriate level and type of information for the new role. You also need to check if anything has changed in case the applicant requested an update.
What you need to have in place before you can run payroll
Registered your company with companies house
Created a Government Gateway: guide
Registered as an employer: guide
Added your PAYE account to your Government Gateway: guide
Set up an auto-enrolment workplace pension: guide
Frequently asked questions
What is the minimum wage?
£10.42 (as of 3 July 2023) for workers above 23, click here for people younger than 23.
What are the National Insurance contributions?
As an employer you can pay up to 13.8% of gross salary as employer contributions, click here to know exactly how much you will pay;
What are pension contributions?
As an employer you are legally obliged to enrol eligible jobholders into a pension and contribute at least 3% of pensionable pay.
How do I create a safe working environment?
As an employer you need to make sure your workplace environment if free from discrimination and has the appropriate adjustments for people with disabilities or mental health conditions. Besides, you must keep employees' data safe, secure and up to date and be aware of fire safety rules in the workplace. By using Zelt, you can make sure your employee data is stored securely and in compliance with GDPR. If you are operating from a commercially leased office, your landlord should take care of fire safety but you should confirm this.
When will an employee require a certificate of sponsorship?
The UK's points-based immigration system requires that certain non-European Economic Area (EEA) nationals have a valid UK Certificate of Sponsorship (CoS) before they can apply for a visa to work or study.
How often can employees go on a break?
A UK employee doing shift work would be entitled to three different rest breaks. A 20-minute rest break during a shift, 11h break between shifts and a 24h break per week.