HR software is broken – this is how the future looks like
Everyone's talking about employee experience and about the impact it has on the success of a business: Companies that invest in EX are four times more profitable than companies that don't.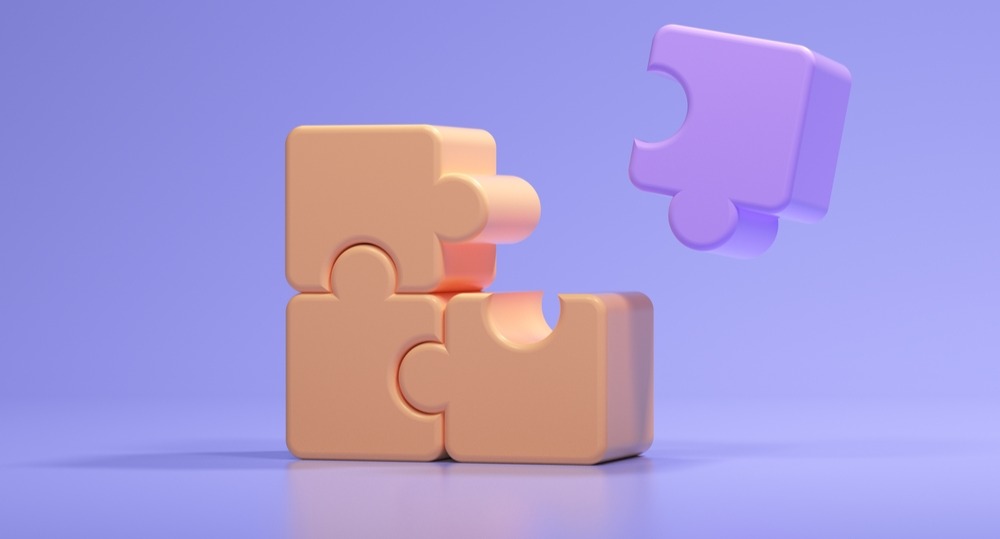 And yet, it remains a rather elusive concept: Is employee experience a subjective feeling or something tangible that can be measured? What determines it, exactly? How can you improve it?
All these questions require a deep reflection on your goals, management style, and the structure of your company. There's another way to look at it, though: through the lens of the specific tools and strategies you can use to improve it.
There's a new wave of software that aims to help employers solve the EX riddle by automating and digitizing people operations, and by placing employees at the center of their processes and tooling. This reflects a much needed shift in how organizations see their workforce, that is, by moving from managing their employees to enabling them. And for this, having the right tools, such as a modern employee platform, sitting at the center of your digital workspace, is crucial.
What is a modern employee platform, though, and do you need one?
How will it help you achieve your goals?
How will it help your employees achieve theirs?
Let's discuss all of this.
What problems do modern employee platforms solve?
Employee management is still plagued with inefficient systems that drain productivity and kill employee motivation and engagement. Some of the most pressing problems that you can now solve with the right employee platform are:
People spend too much time on admin
Knowing that knowledge workers spend up to 3h per day on admin, it's easy to see how big of a productivity drain admin work is. One of the first, and most meaningful, steps companies can take towards improving productivity (and hence, profitability), is to reduce the amount of time employees spend on administrative work – which is also the most hated type of work for most.
Information is scattered
At most organisations, a few distinct employee operations siloes exist – HR, IT, payroll, finance – across which information is scattered. To reduce the time needed to find a specific piece of data, and also reduce duplicated information and the risk of human error significantly, fusing these siloes is paramount.
Current tooling has a bad user experience
Traditional HR software has been around for decades, and the paradigms on which it's built stem from a time before the internet – and are inherently single-player. New generations of software are multiplayer, collaborative, and have a steady focus on the employee and user experience: Notion is a good example of this.
Traditional HR tools create points of failure
Manual work like data entry leads to errors. For example, if employee information needs to be manually updated in a few different systems, it's easy to see how time-consuming and error-prone this process can be. Using automation and consolidating everything in a single location is the sensible alternative to this.
Employees cannot self-serve
People want to be in full control of themselves, the work they do, and the decisions they make. This can be evidenced by the shift towards self-serve applications in banking, which permit people to control their financial situation and banking decisions on a much more granular level than traditional banking, but also to self-checkout in supermarkets: people simply don't want to queue anymore but want to be in control (ideally via an app – and such apps are making their way in retail, too).
Sharing data via email and spreadsheets is not secure
Data breaches and phishing attacks are an enormous security concern for companies, that are both hard to contain and can be extremely costly. They're growing significantly, too: Cyberattacks via email have grown sixfold in the past 3 years and take almost 300 days to contain.
Administrators and employees want simpler tools
Existing tools are not built with user experience in mind, and often too complicated or overloaded with enterprise features that are difficult to understand and use. According to McKinsey & Company, the next generation of HR software needs to be UX-focused and automated: People want simpler, smarter tools that have more automation features and take tasks off their plate, instead of adding to do.
How does a new-generation employee platform differ?
In short, a modern employee platform makes people operations a breeze with embedded automation processes and helps you empower your team to do their best at work.
A modern employee platform like Zelt aggregates different business processes and functions and puts everything your employees need in one place: pay, benefits, apps, laptops, time off, feedback and more.
For this, a modern employee platform needs to be:
People-centric
Building your systems and processes around your teams, not around admin work or the tools you have, helps you become truly people-centric and create a stellar employee experience across all touch points of the employee journey.
Enabling
The right employee platform will enable you to provide your employees with all the tools, resources, and support they need in a single platform. Pay, benefits, software, hardware, time off, feedback, and more – everything should be in a single location. Remove hierarchy and allow employees to self-serve and get approvals seamlessly.
Automated
An automated platform helps you get rid of the most hated office tasks: data entry and manual admin work. Modern employee platforms unify silos (HR, IT, and finance) into a single digital workspace powered by embedded automation. No more silos and back-and-forth emails between HR, IT, and employees!
Data-driven
Zelt enables you to connect all your productivity tools and get a better visibility into how your team works. Give more relevant feedback to employees to help them grow and encourage data-driven decision making.
Simple
Keeping things simple enables you and your team to focus on what matters most. Robust, simple processes result in fewer errors, fewer distractions, and better decisions across the board.
What are the benefits of using a modern employee platform?
Using a modern employee platform will help you shape and streamline your processes in a way that empowers your employees to do their best at work. Let's look at the specific benefits of investing in a modern employee platform, and how it can help you improve operations.
Elevate employee experience
A modern employee platform like Zelt, which is considered one the best HR softwares in the UK according to G2 is inherently people-centric and built around employees and how they want to work. This helps you create positive touch points across the employee lifecycle and also improve employee engagement by regularly collecting feedback to keep your finger on the pulse of what workers want – and how you can best implement it to improve the employee experience.
With the right platform, employees will no longer need to jump through hoops for approvals or chase managers to get the resources they need. Instead, they can be in control of all the decisions that impact them, decide how to structure their work to be at their most productive, and use their benefits in a way that fits them.
Pay, benefits, software, hardware, time off, feedback, and more, can all be consolidated in a single system, to promote a go-get culture where you see your employees eye-to-eye. This helps you improve employee motivation and engagement significantly.
The accuracy and speed of salary payments are another key factor in the employee experience. Did you know that 50% of employees would leave after only two mistakes in salary payments? And that 25% have already been paid incorrectly at least once?
Payroll doesn't have to be the cumbersome, manual, error-prone process it once was: With the right software, you can optimize both your payroll and payments significantly and completely eliminate the risk of errors. This helps you save a lot of time every month (that you can invest in other projects) and improves the employee experience significantly. Yes, payroll can be much simpler than it used to be.
Free up resources and improve productivity
Enable your team to do their best by freeing up both time and mental energy by taking mundane, repetitive admin tasks off their plate. Employees typically spend on average 3 hours per day on admin, while for HR's staff that's more than 85% of their time. Could both HR and employees use their time better? Absolutely!
By fusing people ops silos across HR, IT, and finance, modern employee platforms create an integrated digital workspace that enables employees to get more done and eliminate mind-numbing (and yet stressful!) admin work they didn't sign up for and keeps people from leaving work on time. Studies show that X% of employees would leave you for another company that makes use of workflow automation to simplify processes and help them be more productive.
Thankfully, with the help of the right employee platform, you can free up a lot of resources that are otherwise drained by mundane, demotivating, and distracting tasks, and eliminate them with the help of smart automation.
Minimize distractions
Email is a productivity killer: 32% of employees in the US and UK spend nearly one working day a week to manage their inboxes.
Additionally, too many tools fragment the attention of your employees, which leads to delays, confusion, and poor decision making, especially if your processes involve the simultaneous use of multiple applications. Instead of expecting your employees to answer every email and tend to every distraction, you should enable and encourage deep thinking by eliminating distractions.
Modern employee platforms help you minimize distraction by using fewer, better tools and simpler processes. When you keep things simple, people are able to focus better on what matters most: their core responsibilities.Having simple, robust processes in place means that less will go wrong, and there will be less to maintain and tend to.
Simply said, simplicity leads to accuracy, reliability, and lots of up time.
Save money
There's no better way to save money on multiple HR and IT tools than by replacing them with a single system. Replacing multiple vendors you rely on for people ops – such as Hibob, Payfit, Okta, and Jamf – with a single one can help you cut costs by up to 90%.
Additionally, we have taken a proactive approach to helping companies use their resources in a smart way: Zelt helps you reduce software spend further by monitoring your use of productivity apps like Gmail, Slack, Zoom, Hubspot, and Pipedrive, to delete accounts that are no longer in use or that belong to former employees.
You can also rent new laptops in Zelt for the lowest price available in the UK, as little as £34 per month for the latest Macbook Air.
Improve security
A crucial element of people operations is security so that sensitive employee data is stored securely. You are the data controller of all employee data and possibly responsible for any data breach. Is your data secure? Are you still sending sensitive information per email?
Over 90% of cyber attacks happen via email, and the best way to remove that risk altogether is to remove sending emails (and especially emails containing sensitive data) from your critical processes. Which is what we achieved with Zelt's self-serve feature – we completely eliminated the need to send personal information per email.
With Zelt, all of your sensitive employee information is securely stored in the platform, and you can also enforce password protection and encryption on employee computers, or remotely lock or wipe a device that was stolen or lost, for example.
Streamline onboarding and offboarding
Both onboarding and offboarding are essential components of the employee lifecycle and impact the employee experience and your employer brand significantly – and you need to make sure that both are as streamlined as possible to set the right tone (onboarding) and provide a positive experience to the end (offboarding).
In addition to that, Zelt helps you make sure you'll never forget to disable access to apps, company systems, and data for employees who have left the company, and makes returning company hardware super easy (because we know it's a drag, both for employers and ex-employees).
What are the key features of a modern employee platform?
Let's now look into some of the key features of a modern employee platform. Below you'll find a list of features that will help you make the right choice – and also make the most of the platform you choose.
Aggregates everything in one place
Your employee data is scattered across 50+ applications, spanning payroll, pension, benefits and all productivity apps used by employees (Gmail, Zoom, Slack, etc.)
This makes managing data and accounts a monumental task – which is why we've built Zelt to support you in this via smart automation. Zelt combines pay, benefits, apps, laptops, time off, feedback and more, consolidating all of it in a single location and updating employee data automatically across systems.
Integrates with all of your systems and sorts out your IT
The more tools you're using, the more complex your IT operations become. With the right platform you should be able to connect all productivity apps in one system and monitor usage, access, and permissions, to sort out your IT and streamline processes.
Zelt allows you to do all that, and instantly create accounts for new employees or remove accounts for those who left. Additionally, With Zelt's SSO employees can log in to all systems using just their Zelt account.
Lets you control all your data, apps, and devices
To manage all your devices and data securely, you need to:
Stop using email to send sensitive data – and store all data in a single platform instead
Have a global overview of all apps and devices from an unified control pane
With Zelt, you can have both: All your data is securely stored on the platform, enabling you to control who has access to what (including external providers, such as your accountant or payroll manager) and protect yourself from phishing or security breaches, and you can also connect all company devices to Zelt Devices to make sure they're encrypted, password protected, and running on the latest updates (and you can also wipe all data from a device that has gone rogue or is stolen). Zelt is ISO 27001-certified, too.
Streamlines payroll
Long gone are the days of doing payroll in an Excel spreadsheet. Even outsourcing payroll to an external provider is no longer the best or even an adequate option for payroll management.
Instead, using the right payroll software – or even better, an employee platform like Zelt that has an embedded payroll functionality – will help you improve your payroll management significantly.
Did you know that Zelt is the fastest payroll in the UK?
Zelt uses deep integrations and the latest in fintech and automation technology such as Open Banking so that you can run payroll end-to-end in under 60 seconds from the time you start to the time your employees receive salaries in their account. Zelt is HMRC-approved and enables you to execute salary and HMRC payments in bulk to further speed up the process.
Reduce delays and errors and let your employees self-onboard and be in charge of their payment data and tax documents, allowing them to access everything they need from a single location and update details as needed.
Gives your team control of their benefits and time off
Employees today want to be in control of their finances, benefits, and retirement plan. Modern employee platforms enable you to cater to this need and let employees be in charge of their benefits, pension contributions, and their paid time off.
Zelt does all that, and more. With it, you can automatically add new joiners and remove leavers from your pension plans, and allow your team to manage the contribution levels that work best for them.
It also integrates automatically with pension providers like Nest Pension, Smart Pension, The People's Pension, NOW Pensions, and Aviva Pension, making pension management much simpler and easier for everyone.
Time off (including all types of leave) can also be managed better with the right platform: Instead of having your employees chase managers to approve their requests for time away, they can simply use Slack shortcuts to send and manage their requests and have them approved quickly.
Eliminate manual admin to enable your employees to do their best work
Eliminating manual admin and unnecessary distractions work helps your employees be more productive and less stressed. Simplifying admin and consolidating everything in a single location, via the latest employee management technology available, shows employees that you care about their experience and want to equip them with the best tools possible, enabling them to do their best work every day.
This way, both you and your employees are growing.