Save money and pay monthly with MacBook rental
Previously, buying outright was the norm, but in recent years laptop rental has increased in popularity due to its many advantages including cost savings, security and international availability. This article shows why rental is better and how to get the best deal.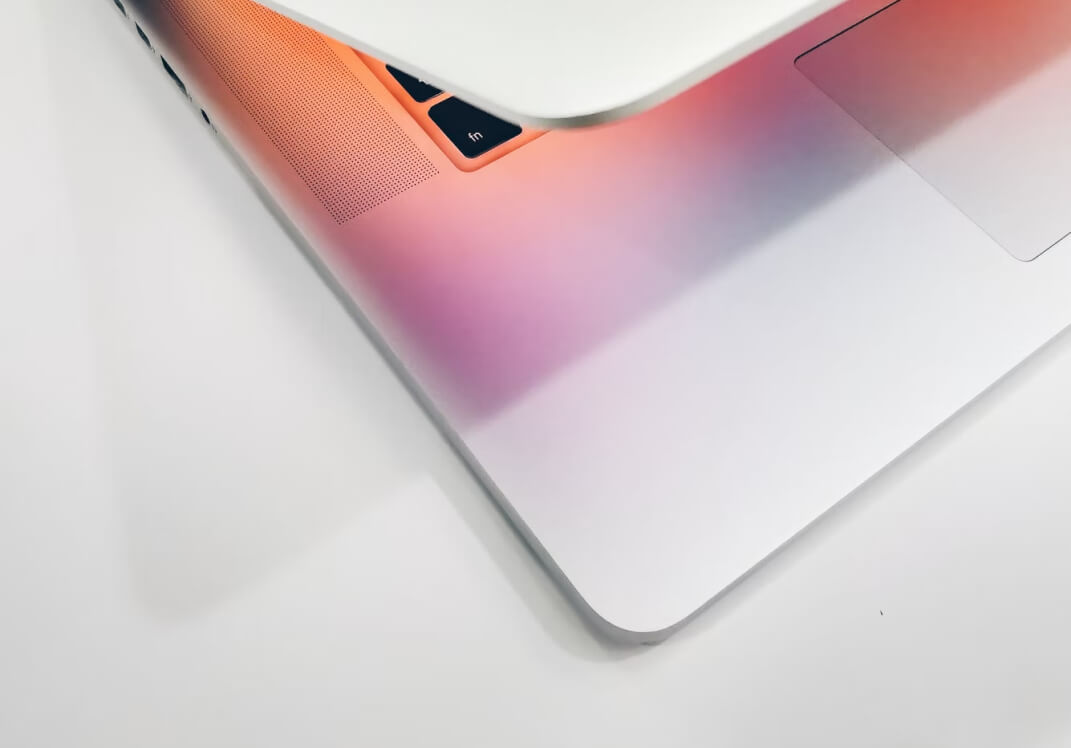 Why laptop rental has become popular for hybrid work
Remove operational and admin burden for your team
Be able to recruit abroad effortlessly and securely
Reduced financial burden and reporting requirements
Increased data security and regulatory compliance
Hugely improve your employee experience
Purchasing laptops for work is operationally painful
Global supply chain disruptions has resulted in massively delayed delivery times of laptops, Brexit has resulted in taxation problems when shipping internationally and the common practice of employing contractors abroad means buying and shipping laptops has become 10x harder than what is used to be.
Operational burden of laptop purchasing
Purchasing a laptop for a new employee is straightforward, right? However, there are several other operational steps you will need to consider before you buy brand new Macbooks for your employees
Negotiating laptops at business prices
Ordering
Delivering to your employees (if remote)
Onboarding the laptop to a MDM
Collecting and repairing the laptop from your employees if something goes wrong
Delivering a temporary or new laptop whilst repairs are underway
Collecting the laptop when an employee leaves your business
Selling or disposing of the laptop , whilst being WEEE and GDPR compliant
All of these steps put an additional unwanted burden on your HR, Ops or IT teams. You can remove all of these 8 steps by renting laptops through a company like Zelt
Laptops for remote staff abroad
If you need to equip your employees outside of the UK with laptops, this can sometimes be tricky.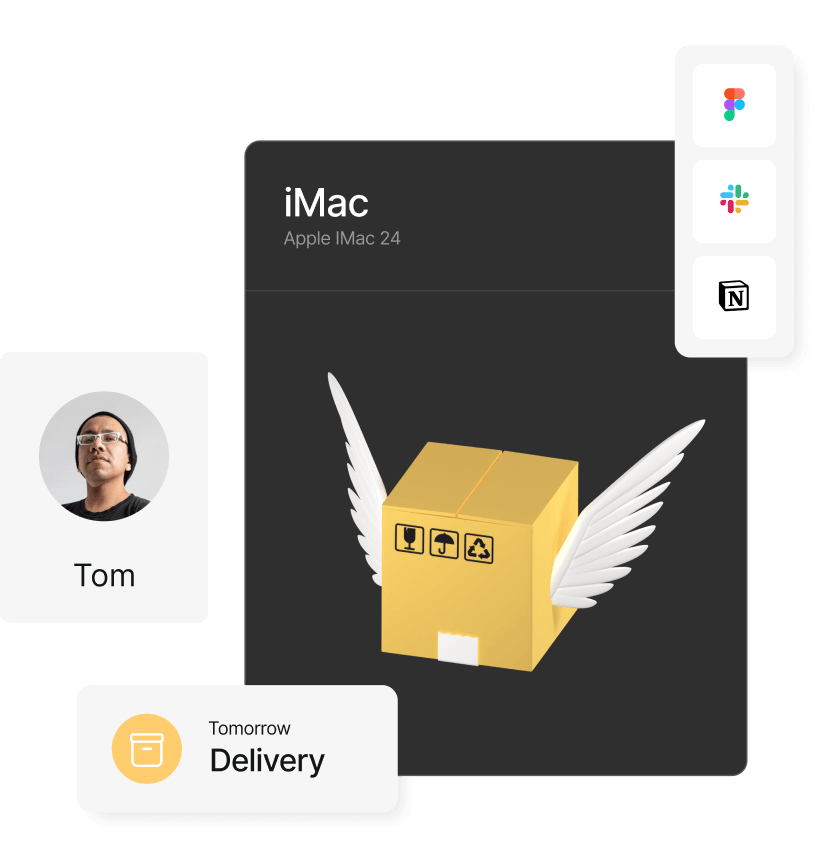 There are a number of options for traditional IT teams:
Employer purchase: The employer buys the device as a business and ships it to the employee overseas. This not only incurs the operational headaches above, but also adds additional complexity around customs, where charges can often be in the hundreds of pounds and delays in the weeks
Employee expensing: Your employee purchases a new laptop and you reimburse them. This creates both additional admin work for you and them and means their laptops won't be on you MDM, which opens up additional device security concerns (see below)
BYOD: Your employee uses their own laptop, which results in the same device security concerns as above as well as worse employee onboarding experience
Renting a laptop through a company like Zelt, allows you to provide devices to your overseas employees as easily as domestic ones
Why laptop rental is financially attractive
Shifting capex to opex improves cashflow
If you purchase a laptop, you will not only have a much higher upfront cost but you will be required to put this down as capital expenditure on your balance sheet. This will not only result in your finance team needing to account for depreciation but will also reduce your businesses flexibility, since you will potentially left with an asset that you're unable to dispose of.
Renting Macbooks or laptops goes down as an operational expenditure, which lowers the upfront cost and means you don't have to track on your balance sheet
Brexit has created tax liabilities shipping internationally
Often, due to the above operational and OpEx vs CapEx challenges, business will 'gift' older laptops to employees when they leave. You will need to account for this on payroll, which will leave both you and your employee open to additional NI and income tax contributions.
If you rent a Macbook or laptop from a company like Zelt we own the laptops. This means when you or your employee no longer needs to use it, you can return and avoid any payroll complications
Protect rental laptops using your own MDM policies
Without laptops and devices protected, businesses have a much higher risk of falling victim of a data-breach or malware attack. If you purchase laptops for your employees, the next question you will have is, how do I secure them and remove this risk? You can do this via a standalone MDM (mobile device management) software, however, this imposes both an additional expense and operational burden to manage in order to ensure devices are fully secure.
Renting a Macbook or laptop via a company like Zelt means that the MDM is already taken care of. You don't have to worry about the security concerns or the costs associated with them
Complete your Cyber Essentials and ISO 27001 checklist quicker
Renting and managing devices through a solution like Zelt allows you to tick off several parts of the Cyber Essentials checklist such as access control, secure configurations and software updates. Cyber Essentials helps your organisation guard against common cyber threats and demonstrates a commitment to cyber security.
How Devices as a Service can improve employee experience
Seamless onboarding
Providing a seamless onboarding journey for your employee is crucial to making a lasting impression. Nothing is worse than showing up on the first day of a job and you can't start working because your laptop hasn't be delivered or set-up properly. Employees want to motivated on day 1 to hit the ground running and equipment set-up is a key part of this.
Outsourced IT support
Equally, when something goes wrong, you want to be able to repair or replace an employee's laptop as quickly as possible so that they can continue with their work. Neither you or your employee wants to take time of the day to go to a courier or visit an Apple repair shop. Renting laptops through a company like Zelt means that this is taken care of for you.
Automatic upgrades
Lastly, if your employee needs to upgrade their laptop due to changing work requirements purchasing doesn't provide a level of flexibility for you to do this as an employer.
How does Macbook rental and management work through Zelt?
Given all the challenges mentioned above, one of the best ways to achieve this seamless employee experience is through a platform like Zelt.
Zelt is an HR platform made for tech companies, where you can manage everything from not just HR but also IT more seamlessly in one central hub.
When it comes to devices, you pay monthly for and when you or your employee no longer needs the device, you return it Zelt. Simple as that Once you've signed up to Zelt, as an employer you can order devices for your employees directly from within our site.
Once ordered, your device will be auto enrolled into the MDM and shipped to your employees on time for their first day, completely removing all of the operational headaches associated with purchasing.
How much does mac rental and management cost with Zelt?
At Zelt our employee management software is freemium model, which will allows to get set-up and ordering devices without any additional fees, at the lowest prices in the UK:
New Macbook Airs from £31 per month
New Macbook Pros from £50 per month
Key benefits of laptop rental and management Zelt
Devices ready to be zero touched deployed throughout the U.K and E.U
Flexible monthly agreement – pay for only the time you need
Free delivery and collection
Keep your devices secure and compliant and get ISO 27001 ready
Improve your employee experience, through access to Zelt's unified employee management software.
Devices