The 5 onboarding checklist templates every startup needs
What is employee onboarding?
Overview of new hire onboarding
Onboarding is the process of integrating new employees into a business to ensure that they have the right skills, knowledge and motivation to be successful in their new roles. This process varies from company to company and typically varies in length from one day up to one month.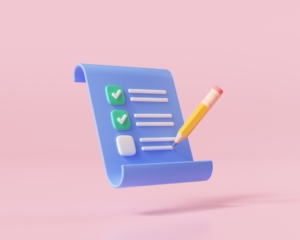 Having a well structured and engaging onboarding process is crucial. According to HRCI, a well designed and executed onboarding process can lead to 58% of new employees staying for at least 3 years. Equally, when hiring managers and HR leaders start tackling the question, what is employee experience and why is it so important? one of the first and most important areas to consider is the onboarding process. It's the first employee touchpoint in the company and therefore it's critical that it's executed properly.
What is a new employee onboarding checklist?
Overview of new hire onboarding checklist
An onboarding checklist for new hires is usually developed by the hiring manager or HR team. It typically lays out the processes and tasks that a new hire will need to complete during the pre hire phase, the first day, the first week and the first month of their new job.
Key things to include in a new staff onboarding checklist
Company policies overview
Payroll set-up
Working hours and office location/schedule
IT onboarding checklist i.e sending them a laptop
Software onboarding checklist e.g. setting them up on HR tools
Company information
Manger check-in and agreeing one to one schedule
Goal setting
Training material
Cultural onboarding i.e overview of values, meetings with colleagues and events
Benefits of a onboarding process and checklist
According to Gallup, only 12% of employees believe that their company has a good onboarding process, which means it's critical for businesses to assess how they onboard new hires. If done correctly, here are some of the benefits from a well executed onboarding checklist.
Increased employee productivity
Whether you're hiring a junior role or a senior role, it takes times for employees to get up to speed. According to Glassdoor, having a well delivered onboarding process can result in an increase in employee productivity by up to 70 % , making it a crucial factor in increasing the speed of a new hires' learning curve.
Increased employee engagement and retention
Going back to the aims of employee onboarding, which are to give employees the skills, knowledge and motivation to succeed in their role. If this process is delivered successfully, it'll have a positive impact on employee experience since employees feel that the business is investing in their success. According to Glassdoor, organisations with a strong employee onboarding process improve new hire retention by up to 82%. Given that on average it costs 6-9 months of an employees wage to replace them, it can be costly if you don't get your onboarding process correct.
Investing in onboarding processes and new hire onboarding checklists will not only improve employee retention but is a great first step to supercharge growth by investing in employee experience.
The top 5 free employee onboarding checklist templates
1. Zelt's onboarding checklist UK
Zelt's onboarding checklist template is split into four key sections, pre-onboarding, first day, first week & pre-probation review. This gives a solid breakdown of key onboarding tasks that will help your new joiner succeed from day 1 and beyond.
2. ACAS onboarding employees checklist
The new employee onboarding checklist from ACAS covers an employee's first day, first week, first month, first three months , first six months and first 12 months. It's a comprehensive document that will allow you to track completion of some of the key areas mentioned previously.
3. Hubspot Sales Team Onboarding & Training Checklist
Hubspot follow a 30/60/90 day onboarding checklist and training programme for their sales team. This gives new hires both insight into the company as well as extensive training in the systems and skills that will be required for success.
4. The Assist's remote employee onboarding checklist
Onboarding remotely presents more challenges. There's the logistical challenges of shipping and setting up devices as well as the cultural challenges of welcoming somebody into the team virtually. Assist has a superb checklist tailored to remote employee onboarding.
5. Workable's first day checklist
Workable has a host of onboarding checklists from company policies checklists to onboarding interns checklist. However, they have a very straightforward first day onboarding checklist, which is perfect for teams of any size.
---
Download our top 5 employee onboarding templates
---
How can Zelt help you onboard new hires?
Zelt is a modern employee onboarding tool which collects personal, tax and payroll information about new joiners, creates an email address, setup accounts in work apps like Slack and Hubspot and ships out a laptop. You can even create onboarding checklists and use tasks within Zelt to track their completion, removing the need to manage onboarding on google sheets or docs.