Employee onboarding checklist template
Onboarding employees is the process of introducing a new hire to a company and its culture as well as equipping them with the knowledge and resources they need to be successful in their new position.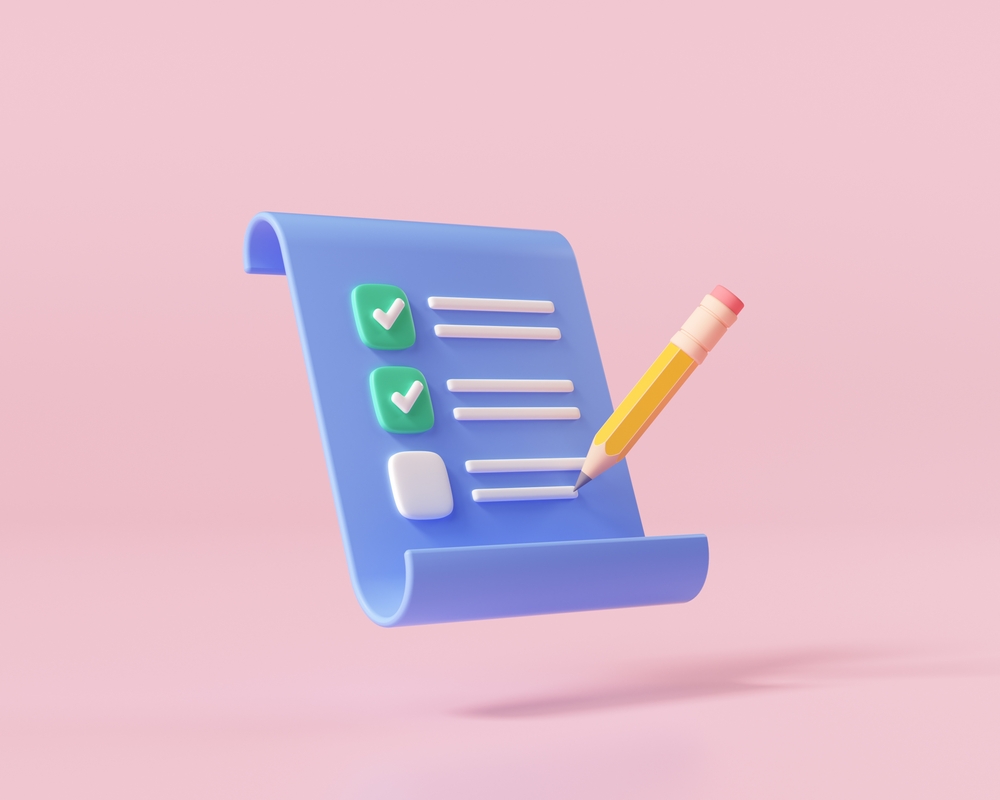 Making new recruits feel welcomed and encouraged during the onboarding process can enhance employee experience and therefore increase retention and productivity.
Using a checklist when onboarding new employees helps making sure all necessary actions are carried out and nothing gets overlooked. In this post, we'll offer some advice on how to make one that works well.
Download employee onboarding checklist
Scroll further down to find an new employee onboarding checklist you can download for free.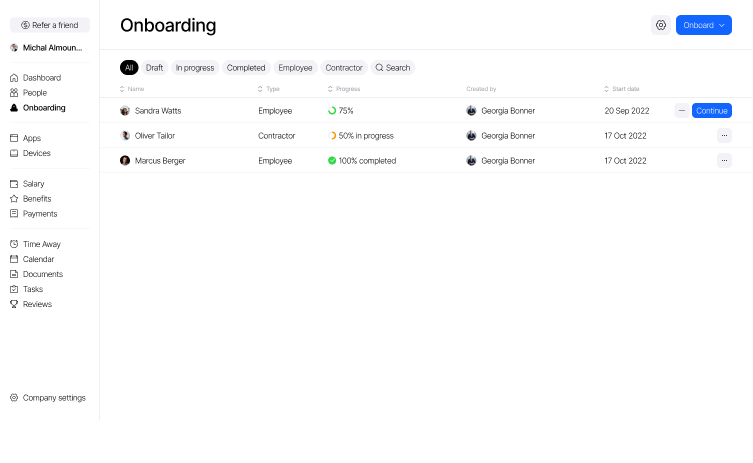 Step 1: Pre-Onboarding
Before your new hire joins your organisation, you need to collect information such as address, email, name as well as require documents such as ID in order to:
Order and ship equipment (e.g. laptop)
Schedule software application accounts (e.g. slack, Gmail…) creation if you have an HR software capable of doing so
Step 2: First day
In general, a new employee's first day at work is a time for orientation and learning about their role and responsibilities. There are many different things that can happen on a new employee's first day at work:
Office tour
Meeting with key team members
Instruction on corporate policies and procedures
Employee receives company handbook
Briefing on company culture and OKRs
Handover of company specific tasks to be completed on the first day
Enrol employee on payroll/pension (ask for P45 if necessary)
Step 3: First week
After the first day, the employee typically takes part in additional training and onboarding courses, particularly those that are connected to the projects they will be working on and the tools that organisation uses to carry out such projects. Briefly, during this period you should remember to:
Provide additional training (e.g. company's tools)
Arrange additional meetings between the new hire and their team as well as key stakeholders
Have in depth discussion about personal, team & company OKRs
Step 4: Onboarding progress
It is recommended that managers check how an employee's onboarding is progressing. There is no fixed timeline for this since it mainly depends on the organisation's structure and the employee's position. For small companies, the onboarding process may last as little as one week while for senior managers entering a large organisation the onboarding process may last six months. During this period you should remember to:
Set up recurring meetings to provide feedback and check how the employee's onboarding is progressing
Evaluate the employee at the end of the probation period and determine whether you hired the right person
Step 5: End of probation
At the end of the probation period, you should evaluate the employee's performance and choose whether you think they should continue in the role. You may also opt to arrange a meeting with the employee and discuss how you think they performed during their probation period.
Remote employee onboarding checklist
When you onboard an employee remotely, the onboarding process is slightly different. Firstly, you need to adjust your IT onboarding checklist as you may need to ship equipment to your new hire's address. Moreover, you will need to confirm the new hire's identity via video-call on the first day of work in order for the right to work check to be valid and obtain a statutory excuse.
How to automate employee onboarding
Employee onboarding software is the best way to automate your onboarding process. Zelt allows you to create customisable workflows that automate many HR, IT and payroll related onboarding tasks. For example, you may want slightly different flows for a Software Engineer and a Marketing Manager. A standard flow involves:
Setting up tasks for the new hire (you can choose from previously saved checklists)
Select the required documents (e.g. Passport)
Require the new hire to perform an ID verification (e.g. right to work check, DBS check…)
Select the hardware you want to equip your new hire with (e.g. Laptop, Phone…)
Schedule apps account creation(e.g. Workspace, Zoom, Slack…)
Collect payroll information (e.g. P45)
Add benefits to the employee's compensation package (e.g. insurance)
This allows you to eliminate all the manual tasks (e.g. P45, payroll information etc.) involved with collecting a new hire's information and with setting them up with the tools they need to successfully complete their work (e.g. apps, laptops etc.).