The 9 day fortnight: productivity boost or bust?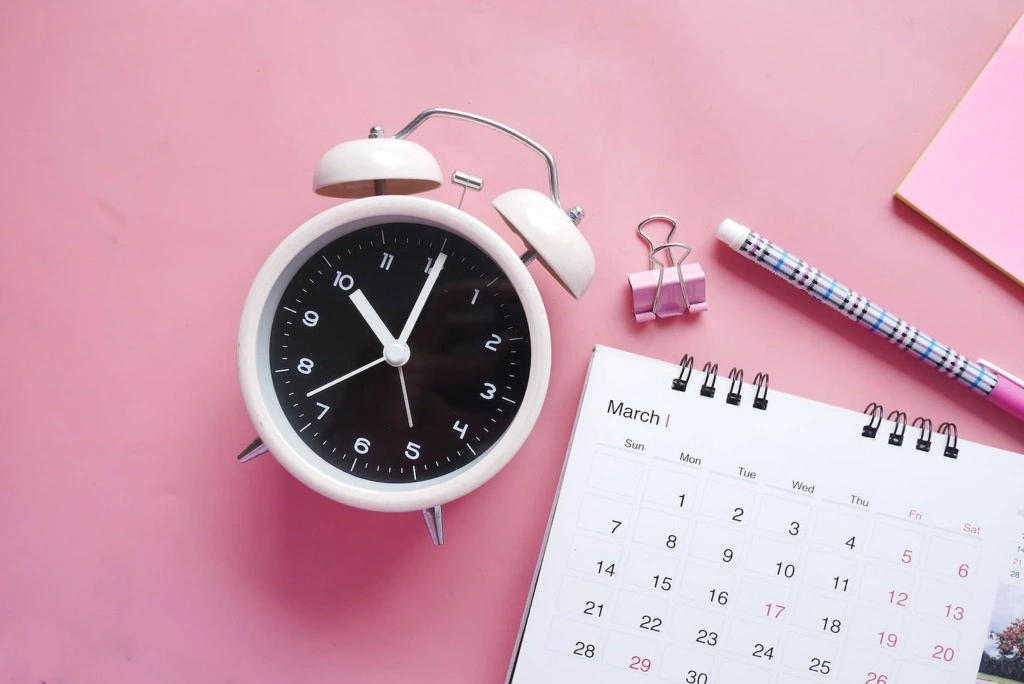 With the largest ever pilot of a 4 day working week trialled at the end of last year, compressed working schedules have emerged as a shiny new star in the HR stratosphere. The 9 day fortnight has gained traction accordingly, as the 4 day working week's older, more sensible sibling, allowing organisations to compromise on greater work life balance, without shortening every working week.
HR professionals looking to attract employees to their organisation have, no doubt, taken note. Yet, how productive could it possibly be to drop a day of work? This follow up to our guide to the 9 day fortnight aims to elucidate its impact via case studies, and aid you in deciding whether it works for you.
What is the 9 day fortnight?
The 9-day fortnight is a flexible working arrangement where employees work their full two-week (fortnightly) schedule in nine days instead of the usual ten. This results in one extra day off every two weeks. The purpose of the 9 day fortnight is to keep employee retention rates up by supposedly offering more work-life balance while maintaining consistent work output.
How productive is the 9 day fortnight?
The 9-day fortnight condenses full-time hours across nine days, typically giving employees a day off every second Friday. While supporters suggest that this enhances productivity by improving employee morale and work-life balance, critics highlight potential fatigue from longer work days negatively impacting output.
However, it seems that most organisations that have trialled the 9 day fortnight have decided to carry on with the work pattern. In fact, 56 of 61 companies trialled in a University of  Cambridge study decided to permanently adopt the 9 day fortnight or 4 day week.
Case Studies
Grant Thornton
Grant Thornton Australia began their 9 day fortnight trial in March of this year. The reason? They are hoping to drop employee turnover down to under 20%, as attrition has risen post pandemic. Head of the firm, Greg Keith, has stated that he does not expect profits to drop as Grant Thornton operates on a pre-set payment scale. The firm suspects that client satisfaction will mirror increased employee satisfaction during the scheme.
Grant Thornton has not, however, adopted a one size fits all approach. Their auditing team, for instance, will only employ this schedule outside of peak periods, to prevent potential disruptions.
Charlie HR
Charlie HR, an HR software company, have adopted the 9 day fortnight permanently, after an unsuccessful trial of the 4 day working week. Like Grant Thornton, they employed the 9 day fortnight model without increasing working hours on other days, or slashing employee remuneration.
Their goals were three fold: improving the team's mental health, increased efficiency, and attracting new hires.
They certainly managed to hit the first and third criteria. New hires have reported the 9 day fortnight as one of the top 3 reasons they were attracted to Charlie HR, and work related stress was reported to have decreased by 24%.
Their team leaders productivity levels mostly stayed the same, whereas team members claimed an 11% increase in productivity, and a 30% increase in deep work.
Charlie HR has preserved their accessibility by rotating their customer-facing team members. This strategy ensures they are reachable every Friday, avoiding any disruption to service.
Otta
When Otta, a tech job platform, asked their employees for feedback, they found that a desire for flexibility came up again and again. So in came the 9 day fortnight, a middle ground between traditional working and the 4 day week. Otta's objectives, interestingly enough, were not to increase productivity, but rather improve employee satisfaction with no detriment to their business model. Accordingly, they chose not to use compressed hours or slash pay, like the first two examples.
Still in trial mode, Otta does not have much quantifiable data to offer – yet, but CEO Sam Franklin told HRD that he is singularly focused on employee satisfaction, and will be looking to measure that alone.
Allcap
Allcap, an industrial and engineering supplies manufacturer, tried the 9 day fortnight in 2021 alongside several other companies attempting a 4 day working week. However, unlike the vast majority of organisations, they chose not to implement it.
Allcap's CEO Mark Roderick told the BBC that operationally, the trial did not work for his business. With employees stretched over 5 sites, and an entirely customer centric business model, Allcap found that logistically the scheme was impossible. For each employee's day off, there was a struggle to find a co-worker to cover for them, and in the end individual employees became massively overstretched. Roderick notes that his team's exhaustion stemmed from a lack of sufficient staff, which then made it challenging to allocate days off.
Tailoring the 9 day fortnight to your needs
The key to the 9 day fortnight, and indeed all patterns of flexiwork, is customisation. No one working pattern will prove effective for every organisation. Adapt the 9-day fortnight or 4-day week to align with your company's culture. For customer service-oriented organisations, consider implementing 'Summer Fridays'—a seasonally adjusted half-day at week's end, akin to practices at PwC.
Understanding the potential effects of the 9-day fortnight on your company is critical. Consider employing your own trial for a smaller group of volunteers, so you can solicit employee feedback and track productivity without experiencing much eruption on the larger scale. Ensure your organisational culture and processes can support this shift, and be ready to tweak your organisation's approach based on the results.
Should you introduce the 9 day fortnight?
All in all, the 9 day fortnight is heavily context dependent. It offers an intriguing balance of opportunities and challenges for productivity. Its success hinges on aligning it with a company's specific needs and culture.
What are your goals?
Remember, variations of the 9-day fortnight may align better with your organisation's objectives. If you're aiming to attract new hires like Grant Thornton or Charlie HR, a 9-day fortnight without compressed hours may be more appealing.
This is also true for organisations prioritising employee satisfaction, as it eliminates the risk of employee fatigue from extended workdays. Extended workdays could pose challenges for one traditional beneficiary of flexitime: parents. Compressed hours in a 9-day fortnight might complicate child care arrangements for your employees with families.
What is your organisation type?
We can see above that larger firms are able to employ the 9 day fortnight more effectively, without having to worry as much about covering days off, or losing significant output. Perhaps, for startups or smaller companies this working pattern is not optimal.
For organisations with a strong customer service focus such as Allcap, implementing a 9-day fortnight might introduce operational complexities. Consistent customer access requires an always-open office, making the introduction of the 9-day fortnight a potential scheduling challenge.
So, If your larger organisation is striving for heightened employee satisfaction and recruitment appeal, the 9-day fortnight might be an ideal choice. Not only could this approach reduce time-consuming activities like extended meetings, it may also unexpectedly streamline your operations, furthering your pre-set objectives.