Summer Fridays: Banish the summer slump
The Summer Friday, a practice of closing offices early on Fridays during the summer months, was once popular across the pond and is making a comeback.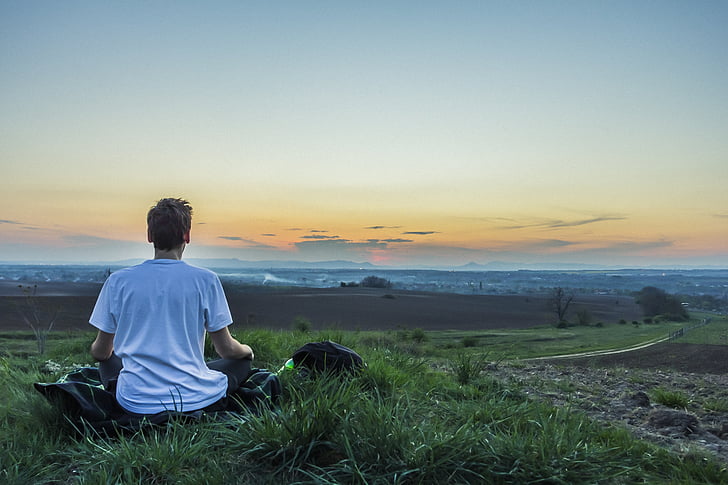 First popularised by 'Mad Men' type advertising execs, the perk was introduced to give themselves an extra few hours to reach their weekend spots in the Hamptons, as productivity flagged in the office.
The convention mostly petered out over the 2000s, but has since popped up in the UK, as the latest trend to emerge from under the umbrella of flexible working. With organisations from L'Oréal to PwC adopting Summer Fridays, could they be the key to ending the summer slump in your workplace?
In this blog, we examine what Summer Fridays are, explore their benefits and challenges, to help you decide whether they are a fit for your organisation.
What are Summer Fridays?
Summer Fridays are a workplace policy promoting flexible working, where employees have the option to leave early on Fridays during the summer months. This approach can vary from organisation to organisation, but generally there is an implicit understanding that the employee will strive to finish their daily tasks, before making an exit, typically around midday. Summer Fridays are popular with employees, with 65% ranking early finishes on Friday as their preferred workplace perk.
What are the benefits of Summer Fridays?
Boosts employee happiness
Embracing Summer Fridays can give employee morale quite the boost. It provides your staff with the opportunity to catch up on a haircut or fitness class, or even simply enjoy the summer sun, instead of languishing in the office on Friday afternoon.
Incentivises productivity
Since it is expected that employees complete their weekly agenda before beginning their Summer Friday, this scheme may increase productivity by incentivising them to work efficiently. There is no time for scrolling twitter or extended coffee chats when the sun beckons. Plus, Forbes have found that happier employees are all around more productive.
Improves work life balance
Summer Fridays contribute to a balanced work-life culture, appealing in particular to parents, who are empowered to be more involved with childcare on their Friday afternoon.
Consolidates company culture
Establishing Summer Fridays, or summer working hours of any kind, proves to your employees that you value their time and happiness. This could be crucial to building a positive company culture that is viewed as employee centric, or at least interactive. Most importantly, since Summer Fridays are a form of flexible working, you are appealing to a generation of employees that value flexibility at work above all.
What are the downsides of Summer Fridays?
Customer disruption
Leaving the office totally unmanned after midday on Friday may be an issue for clients. Organisations must have customer service continuity and communication at the forefront of any Summer Fridays trial.
Work delays
By leaving the office early, employees may not have enough time to finish their projects. Conversely, employees with a larger Monday workload or deliverables may feel pressured to remain in office and work, effectively missing out on their Summer Fridays, and rendering it not an equal perk.
Companies that implement Summer Fridays
Asos
At Asos, Summer Fridays last throughout June, July and August, with employees leaving the office at 3PM. Asos notes this amongst their major perks, and stresses that no pay reduction or compressed hours scheme is in action alongside Summer Fridays.
PwC
PwC trialled Summer Fridays back in 2021, and have since permanently instated the change in summer hours. The reason for the change was a desire to boost employee happiness, and accordingly productivity at work, in the slower summer period. According to a survey of 6000 PwC employees, 93% felt that the introduction of Summer Fridays had a markedly positive impact on their day to day work, and over 70% believed that their overall wellbeing increased also.
HSBC
Post pandemic, HSBC conducted a review of their working practices and committed to bringing in hybrid work practices. According to their COO Jennifer Strybel, Summer Fridays were introduced to ensure better work life balance specifically for employees working from home. The half day on Friday allowed employees to better separate their work and home lives, and has now become a permanent perk for many teams.
Should you implement Summer Fridays at your organisation?
Start by looking at your business model. If you're running a bustling neighbourhood restaurant, Summer Fridays might not be for you; they are typically more suitable for office environments.
Does your company experience a summer slowdown when clients and staff go on holiday? If so, Summer Fridays might be a good fit. Assess whether your employees can leave the office unattended on Friday afternoons. If your business model allows for this, evidence suggests that Summer Fridays could boost both employee morale and overall productivity, and provide the key your business needs to unlock the summer slump.
Be conscious that Summer Fridays, like other flexiwork policies, requires some customisation to make it fit your organisation. Perhaps you need someone to be able to respond to emails on Friday afternoons, in that case consider putting your employees on a rota for their half days, or introducing a method like the 9 day fortnight. Nonetheless, summer working hours are clearly a productive way to manage your flagging staff and keep employee wellbeing, and thus retention rates, high.