Share code checks explained for employers
Right to work checks are a fundamental legal requirement that all employers are expected to undertake. Whether checking a job applicant's eligibility to work or re-confirming an existing employee's immigration status, these checks can feel like a huge hurdle that slows down the hiring and onboarding processs.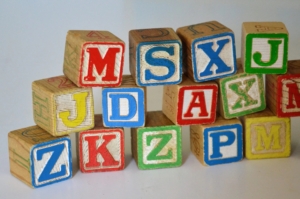 Luckily, there are ways to streamline these checks using a share code. This guide to share code for employers walks you through everything you need to know about share codes and right to work, so that you can start using them right away.
What Is A Share Code UK?
Share codes were first introduced in 2021 in a bid to speed up right to work checks. It is a unique code that is made up of 9 letters and numbers and allows eligible overseas employees to prove their right to work to their potential employer.
A share code is available to people who are able to view their immigration status online. Once an employee has generated their share code, it will be valid for 90 days.
Who has a share code?
As mentioned earlier, share codes are only available to people who can view their immigration status online. This means anyone who has a UKVI account (UK Visas and Immigration), has a biometric residence card or permit or has a visa status under the EU Settlement Scheme.
How To Create A Share Code
In order to create a share code using the right to work service, your potential employee will need to have the details of the ID they used to open their UKVI account, their date of birth and access to either their phone or email address to verify their login.
Step 1: Select the type of ID they used in their application
Step 2: Enter the ID number
Step 3: Enter their DOB
Step 4: Verify login using email or phone
Step 5: Click 'Prove your status'
Step 6: Click 'Get share code'
Step 7: Click 'To prove my right to work in the UK'
Step 8: Click 'Create share code' and then choose how they want to share this code with you (email, screen print, or simply noting it down and sharing it with you).
How Do Employers Use A Share Code?
A share code streamlines the right to work check process because you will not be required to check their documents as well. Ultimately, opting for a share code check translates to faster hiring and onboarding, which will save you time.
Using the government's online service, employers can check a job applicant's right to work using their share code and date of birth. This will inform you not only of their right to work, but also of the types of work that they're eligible to undertake and how long their visa lasts (where relevant).
Share Codes & Right To Work Checks
Right to work checks are a UK employer's legal responsibility under the Immigration, Asylum and Nationality Act 2006. This is part of a legal duty to proactively prevent and act against illegal working in the UK.
Right to work checks must be carried out before hiring a prospective employee. And, where an employee has a time-limited immigration status, again shortly before their right to work is due to end.
Though not available for all people, checking right to work using a share code is certainly a fast and efficient option where available.
Streamlining Right To Work Checks Using Zelt
Integrating right to work checks into your hiring and onboarding processes will ensure that you avoid liability and remain compliant across the board. Using an employee platform such as Zelt makes it easy to integrate RTW checks into your standard practices. In fact, you won't be able to add a new employee to your payroll until you've verified their right to work. Plus, you'll be able to track (where relevant) employees' visas expiry dates and get automated reminders when it's time to re-check their immigration status.
FAQ for Employees
If you're currently applying for a job and want to prove your immigration status using your unique share code, here are the answers to some of the most common questions:
What is a share code right to work UK?
If you're able to view your immigration status online, you can generate a share code to prove your eligibility to work to a potential employer. A share code is a unique code that your employer can enter into the online Employer Checking Service to verify your right to work in the UK.
How many times can I use my share code?
There is no limit to how many times your share code can be used within the 90 day period that it is valid. However, you cannot use a code for a purpose different to that which you stated on the form when creating it.
If I'm a British citizen, do I need a share code?
If you're a British citizen, you don't need a share code to prove your right to work. A share code is only for non-UK nationals that have an immigration status that can be viewed online.
How long does my share code last?
Once you've generated your share code, it will only last for 90 days. If your potential employer doesn't use it within that 90 day period, you will need to generate another one for them to use.
Note that creating a new share code will not automatically invalidate another existing share code. However, you can only use a share code for the purpose you selected when you generated it. Therefore, if you create a code to prove your right to work, you can't use the same code for a right to rent check.
How do I create my share code?
In order to generate a share code, you'll need to log in to the government's 'view and prove your immigration status' page. With all the relevant documents and information to hand, you'll be able to login (as outlined above) and create your share code to pass onto your potential employer.